2018

Award Recipients
lorem ipsum

dolor sit amet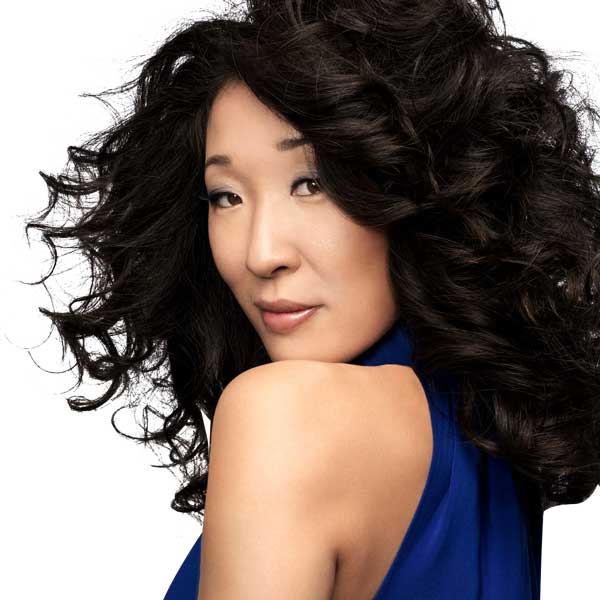 Sandra Oh
Actor In Television
Born and raised in Ottawa, Canada, Sandra started working professionally at age 16 in television, theatre and commercials. After three years at the prestigious National Theatre School of Canada, she beat out more than 1,000 other hopefuls and landed the coveted title role in the CBC telefilm "The Diary of Evelyn Lau," based on the true story of a tortured poet who ran away from home and ended up a drug addict and prostitute on the streets of Vancouver. Her performance brought her a Gemini (Canada's Emmy) nomination for Best Actress and the 1994 Cannes FIPA d'Or for Best Actress.
Oh currently stars in BBC America's critically acclaimed smash hit "Killing Eve." She received an historic Emmy Award nomination for Lead Actress in a Drama Series (her first in this category) and is now shooting Season 2 for the show's return next spring.  Sandra won a Golden Globe Award and Screen Actors Guild Award for her role as Dr. Cristina Yang on the hit ABC series "Grey's Anatomy." In addition, she received two Emmy Award nominations for the role. Previously, Sandra starred in the enormously successful Fox Searchlight feature film "Sideways," for which she won a Screen Actors Guild Award for Outstanding Performance by a Cast in a Motion Picture.
On stage, Sandra starred in "Death and the Maiden" at the Victory Gardens Theater in Chicago and completed a sold-out run of the World Premiere of "Satellites" at New York's Public Theater for playwright Diana Son. She won her first Genie Award (Canada's Oscar) for her leading role in "Double Happiness," a bittersweet coming-of-age story about a young Chinese Canadian woman — a performance that brought her much acclaim and secured her place as one of Canada's rising young film stars. Never straying far from her theatre roots, Sandra has also starred in the world premieres of Jessica Hagedorn's "Dogeaters" at the La Jolla Playhouse and Diana Son's "Stop Kiss" at Joseph Papp's Public Theatre in New York, a role for which she received a Theatre World award. She also performed the "Vagina Monologues" in New York. Recently, Oh was back at The Public in New York, in Hansol Jung's "Wild Goose Dreams" which participated in the 2016 Sundance MENA workshop in Morocco.
Sandra was previously seen in the British production of "Thorne: Scaredy Cat." Her additional feature film credits include "Tammy," "Defendor," "Blindness," "The Night Listener," "For Your Consideration," "Three Needles," "Long Life Happiness and Prosperity," "Under the Tuscan Sun," "Sorry Haters," "Ramona and Beezus," "Rick," "Bean," "Guinevere," "The Red Violin," "Waking the Dead," "The Princess Diaries" and "Pay or Play." She also starred in Michael Radford's improvised "Dancing at the Blue Iguana," a bleak and raw view of life in a strip club in Los Angeles. Her performance in "Last Night," a Canadian film about the end of the world, led to her winning a second Genie Award for Best Actress in 1999. Most recently, she starred in "Catfight" opposite Anne Heche, and the animated feature "Window Horses."
She moved to Los Angeles in 1996 to begin the first of six seasons as Rita Wu, the smart and sassy assistant on the HBO comedy series "Arliss," for which she won the final Cable Ace award for Best Actress in a Comedy. Her additional television credits include HBO's "Six Feet Under" and Showtime's "Further Tales of the City."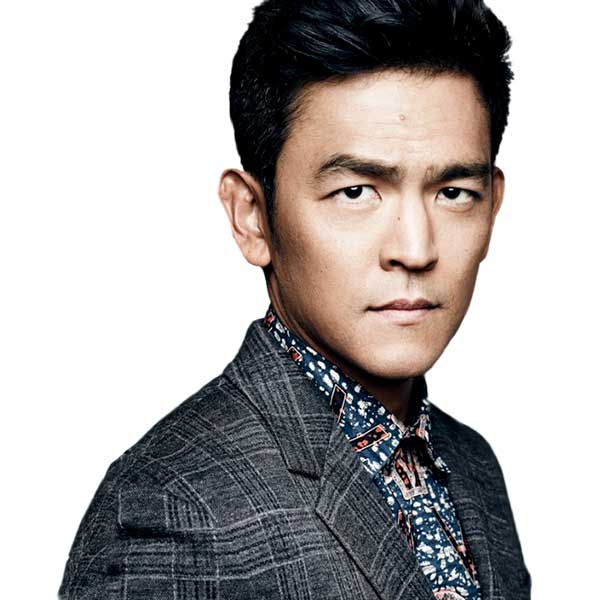 John Cho
Actor In Film
One of our most dynamic actors, John Cho continues to deliver compelling performances in both film and television.
Cho was most recently seen in
Aneesh Chaganty's film "Searching," a tense, emotional thriller
told via technology devices that we use every day to communicate. The film premiered at the 2018 Sundance Film Festival, winning two awards. A number of outlets singled out Cho's performance as one of the best of the festival.
In addition, Cho recently wrapped production on a number of feature films
, including the upcoming Netflix feature
"Tigertail," written and directed by Alan Yang and also starring Tzi Ma and Christine Ko. Cho also finished production on Sony's "The Grudge" opposite Demian Bichir and Andrea Riseborough, as well as Sony Pictures Animation's upcoming feature film "Wish Dragon," alongside Jackie Chan and Constance Wu.
Cho was most recently seen on the big screen starring in Kogonada's "Columbus," opposite Haley Lu Richardson. That film, which premiered at the Sundance Film Festival before opening theatrically in August 2017, was nominated for four Gotham Awards and three Independent Spirit Awards, including Best First Feature.
Cho can most recently be seen in "The Oath," written and directed by Ike Barinholtz. The satirical thriller is set in
near-future America in which citizens are required to take a loyalty oath and follows a man trying to make it through the Thanksgiving holiday without destroying his family. Rounding out the ensemble will be Tiffany Haddish, Carrie Brownstein, Billy Magnussen, and Meredith Hagner.
Cho first came into the spotlight in the 1999 hit comedy "American Pie" and the sequel, "American Reunion." He starred as Harold opposite Kal Penn in the cult comedy franchise "Harold & Kumar." Cho went on to star in the iconic role of Lt. Hikaru Sulu in the motion picture reboots of the legendary "Star Trek" franchise, appearing in all three films: "Star Trek" and "Star Trek Into Darkness" for J.J. Abrams and "Star Trek Beyond," directed by Justin Lin.
On television, Cho was most recently seen in the leading role in FOX's latest season of "The Exorcist." Additional television credits include the ABC comedy "Selfie" opposite Karen Gillan; FOX's "Sleepy Hollow," NBC's comedy "Go On," ABC's drama series "Flash Forward, the Weitz Bros' "Off Centre," and FOX's "Kitchen Confidential."
Born in Seoul, Korea, and raised in Los Angeles, California, Cho began acting while studying English literature at the University of California, Berkeley. He toured the country with his first show, "The Woman Warrior," an adaptation of the renowned memoir by Maxine Kingston. Other stage roles include 'Laertes' in the Singapore Repertory Theater's production of "Hamlet" and a variety of shows for East West Players.
Manny Jacinto
Breakout In Television
Manny Jacinto, who grew up in Vancouver, Canada, made his acting debut on ABC's widely popular series "Once Upon A Time." In 2016, he earned a 2016 Leo Award nomination for Best Supporting Performance in a Dramatic Series for his role as Wing Lei in the CBC drama "The Romeo Section." Shortly after arriving in Hollywood, Jacinto booked a leading role in the NBC comedy series "The Good Place" from creator Mike Schur ("Brooklyn Nine Nine," "Parks & Recreation") starring opposite Kristen Bell and Ted Danson.
His portrayal of Jason Mendoza on the hit NBC series has garnered him praise from Vanity Fair, the New York Times, Buzzfeed, Uproxx and Vulture, among others; he's been placed on lists including Vanity Fair's 15 Best New TV Characters of 2017, Buzzfeed's 25 Breakout TV Characters in 2017, Vulture's 17 Breakthrough TV Performances of 2016 and IndieWire's The Best Breakthrough TV Performances of 2017.
Jacinto will next portray a pilot in Paramount Pictures "Top Gun: Maverick," starring alongside Tom Cruise, Miles Teller and Jon Hamm for director Joseph Kosinski. The highly anticipated sequel to the 1986 film is set to be released on June 26, 2020.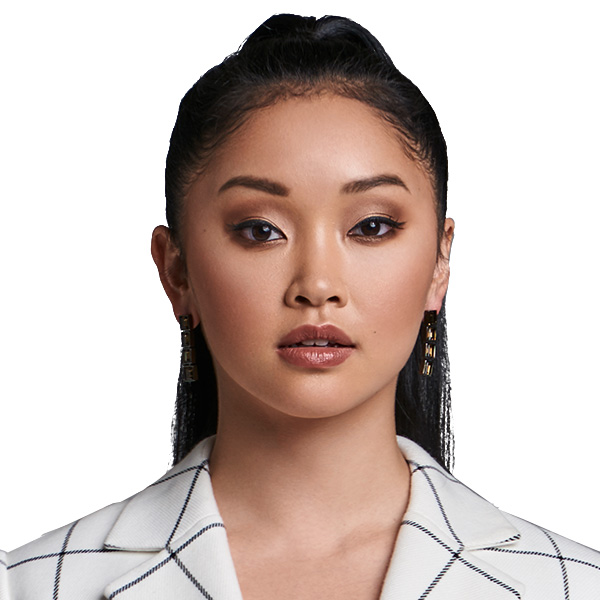 Lana Condor
Breakout In Film
Lana Condor has burst onto the scene as one of the most in-demand leading ladies in the entertainment industry. Condor most recently starred in the critically acclaimed Netflix rom-com "To All the Boys I've Loved Before" opposite Noah Centineo, playing Lara Jean Covey, a shy high school student whose love letters which she has written to her crushes are released, without her knowing.
Based on Jenny Han's New York Times best-selling novel, Condor breaks the mold as the first Asian American leading lady in a young adult romantic comedy. Condor will be seen in the highly anticipated cyberpunk action feature film "Alita: Battle Angel," out Feb. 14, 2019, and as one of the stars of Syfy's new series "Deadly Class," set to premiere Jan. 16, 2019. The show, executive produced by Joe and Anthony Russo ("The Avengers"), follows a disillusioned teen recruited into a high school for assassins and is set against the backdrop of late '80s counterculture. Condor will play the mysterious and guarded, Saya, who was banished from one of the top Yakuza clans in Japan and sent to the School for the Deadly Arts to redeem herself.
Additionally, Condor has been cast in Anova Pictures' sci-fi thriller, "Warning" alongside James D'Arcy, Alex Pettyfer and Benedict Samuel. The film explores loneliness, death and the meaning of life when vastly disparate lives collide in interweaving stories set in a near future Earth.
Originally from Can Tho, Vietnam, Condor was adopted by her parents at 4 months old (along with her brother, Arthur) and spent her early years in Chicago, Washington state and New York City. In her sophomore year of high school, Condor and her family moved to Los Angeles, where she danced alongside apprentices at The Los Angeles Ballet and continued to develop her passion for acting by joining the theater department at Notre Dame Academy and studying at the Yale Summer Conservatory for Actors. While going out on a handful of auditions her senior year, Condor booked "X-Men: Apocalypse," in which she debuted in 2016.
Condor has a big place in her heart for charity work and has volunteered at nursing and convalescent homes since she was in 8th grade. Condor is an avid supporter of the non-profit environmental group Heal The Bay, who work to restore the Santa Monica Bay. She also created a scholarship with the Asia Foundation that will pay to put girls from Can Tho through four years of school. The scholarship will cover everything the student needs, including books, food, uniforms, and a bicycle to get to and from school.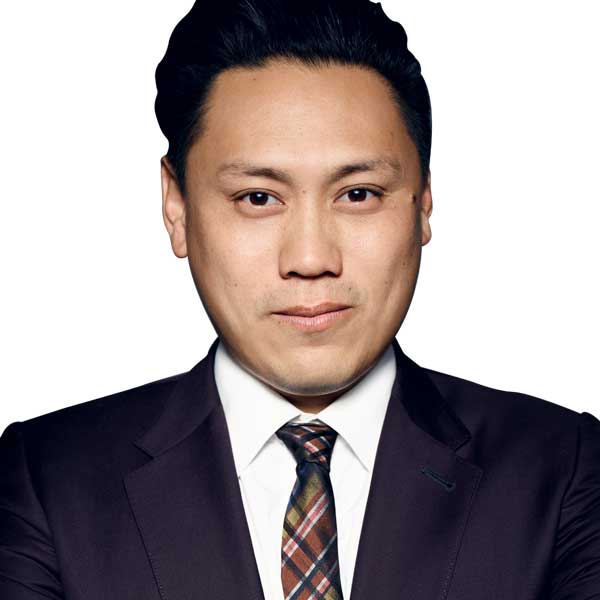 Jon M. Chu
Director
Jon M. Chu is known for his visually stunning blockbuster films, as well as his kinetic work across various genres, from groundbreaking digital series to commercials and feature films.  Most recently, Chu directed the worldwide phenomenon "Crazy Rich Asians," which has earned more than $173 million in the United States alone. The film is the first non-period major studio picture in more than 25 years to feature an all-Asian cast and represents a new chapter in Chu's 10 year career.
Chu's previous credits include "Step Up 2: The Streets," "GI. Joe: Retaliation," "Justin Bieber's Never Say Never" and many more representing over $1.3 billion in the worldwide box office. Additionally, his unique storytelling ability has earned him the honor of being on the Hollywood Reporter's Power 100 list this year, as well as Variety's New Hollywood Leaders. His past honors include a Teen Choice Award, MTV Movie Award and International Emmy.
In the commercial/digital/music video space he broke new ground by creating the Legion of Extraordinary Dancers (The LXD) and broke records with directing videos for Justin Bieber and the unforgettable Virgin America Safety Video.
In the summer of 2019, Chu will helm his most ambitious project to date: the highly anticipated adaptation of Lin-Manuel Miranda's Tony Award-winning musical "In the Heights" for Warner Bros. But before then, Chu is directing and executive producing an untitled streaming series for Apple inspired by 11-year-old investigative reporter Hilde Lysiak.
As the youngest of five children from Palo Alto, California, Chu continues to use the influences of his childhood (family, technology, food, music and movement) to tell personal stories that connect with audiences from around the world.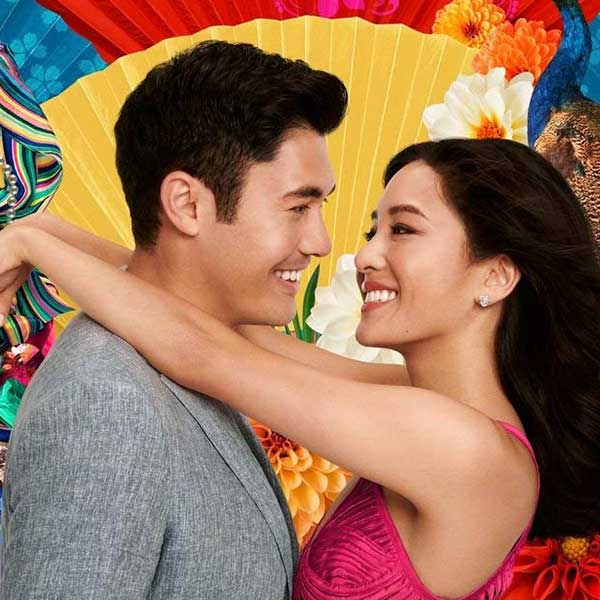 Crazy Rich Asians
Vanguard
"Crazy Rich Asians" was more than a successful box office film; it was a groundbreaking and historical movement that will resonate far beyond 2018 and prove itself a precedent for future Asian American works to flourish. Just as important, it showed Hollywood that it need not impose ceilings on actors of Asian descent.
Upon its release, the film became the most successful rom-com in nine years, earning $173 million domestically.
Before "Crazy Rich Asians" could be made, Kevin Kwan and the movie's director, Jon M. Chu, had to decide how the movie should be distributed. Warner Bros. had outbid other studios a week before Netflix came in with an enormous offer which included a greenlighted trilogy, proposed total artistic freedom and a minimum seven-figure payday for each shareholder. Instead, the two decided to roll the dice on the box-office. Rather than becoming crazy rich themselves, Kwan and Chu knew of the film's potential impact on the future of Asian-American representation in Hollywood. Before "Crazy Rich Asians," the last film with an all-Westernized Asian cast and director was in 1993, "The Joy Luck Club."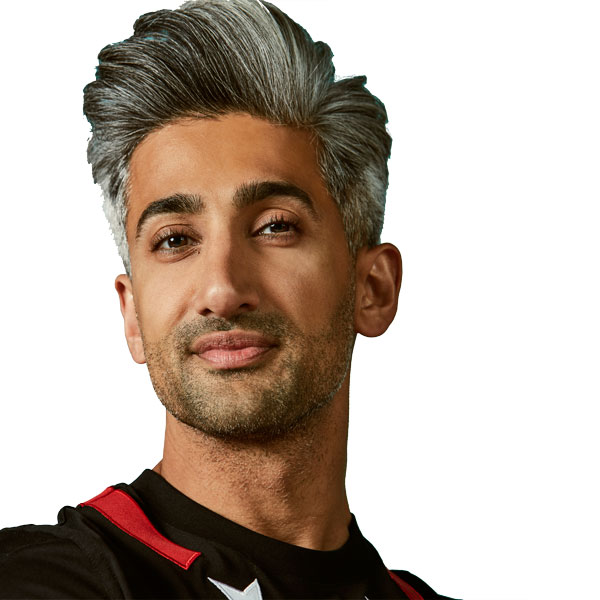 Tan France
Changemaker
Tan France has been a successful fashion designer behind the scenes for over 15 years but is best known to audiences worldwide as the fashion expert on the Emmy-winning Netflix reboot "Queer Eye." Surrounded by an all-new cast, France is the witty wardrobe wiz leading the charge in the fashion department and making the world fabulous again, one makeover at a time.   The show has been so much more than just styling new clothes to the British-born fashion designer — "Queer Eye" puts the real-life issues, changes, and acceptance to the forefront for its audience. After making its mark on pop culture in the original "Queer Eye for the Straight Guy," the new series paves its way to unapologetically take the world by storm in a groundbreaking reboot that proves itself to be introspective, emotional, and most of all — necessary.
Prior to his newfound success in front of the camera, Tan was the creative mind behind successful brands including the popular ladies clothing lines Kingdom & State and Rachel Parcell, Inc. The latter brand reaching seven figure profits in under six months. Before he directed the launch of these successful lines, he spent his summers working in his grandfather's denim factory while he secretly enrolled in fashion college in preparation to start a new chapter as a fabulous design star.
Tan has signed on with St. Martin's Press to publish a memoir planned for release in the Spring of 2019. His memoir will be filled with Tan's trademark humor, savvy sense of style, radical compassion, as well as very personal revelations. For the first time, he will share his story of growing up gay in a traditional South Asian family as one of the few people of color in a small town in Northern England. He will share his experience of coming out to his Pakistani family at the age of 34, finally revealing to them that he is happily married to his partner of over 10 years, a self-described gay Mormon cowboy from Salt Lake City, through humorous and poignant personal essays that will be peppered with style advice, funny lists and the truisms that Tan has accumulated in his journey from South Yorkshire, England, to Netflix.
Tan currently resides in Salt Lake City with his husband Rob and is anxiously awaiting the release of the third season of "Queer Eye" in early 2019.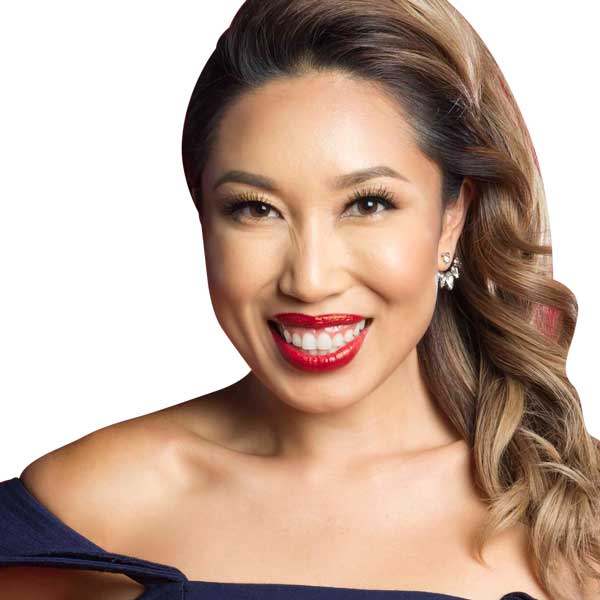 Cassey Ho
Digital Influencer
Cassey Ho is an award-winning fitness instructor, entrepreneur and online personality. She is the creator of Blogilates, the No. 1 female fitness channel on YouTube with more than 600 million video views and 4 million subscribers. Ho is the author of the best-selling book, "Hot Body Year Round" and is the CEO & lead designer of her own activewear line, POPFLEX.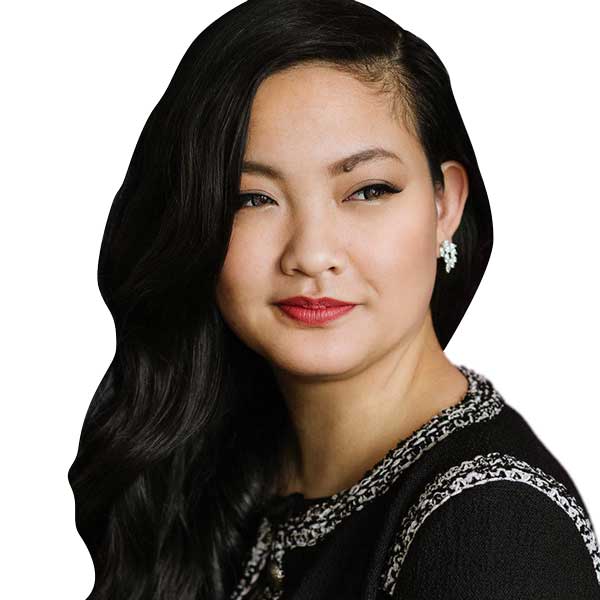 Amanda Nguyen
Culture - Social Justice
Amanda Nguyen is the CEO and founder of Rise. She is a 2019 Nobel Peace Prize nominee. She penned her own civil rights into existence and unanimously passed the Sexual Assault Survivors' Bill of Rights, after having to navigate the broken criminal justice system after her own rape. Nineteen bills protecting sexual violence survivors have been created, modeled off of her federal law, which was the 21st bill in modern US history to pass unanimously on the record. Nguyen has been named a Forbes 30 Under 30, by Foreign Policy as a Top 100 Leading Global Thinker, Marie Claire as a Young Woman of the Year, and The Tempest's #1 Woman of Color Trailblazer. Previously, Nguyen was appointed by President Barack Obama to the United States Department of State as his Deputy White House Liaison and served at NASA. Nguyen graduated from Harvard University.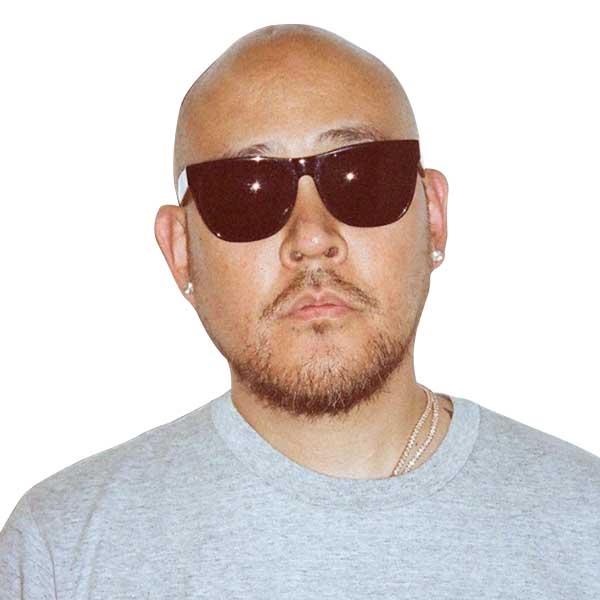 Ben Baller
Culture - Lifestyle
Ben Baller has been pivotal in the look and feel of American youth culture. From being name-checked in rap songs ("Ferg is the name/ Ben Baller did the chain," rapped A$AP Ferg in 2017) to being referenced in commercial art direction, Baller defines an aesthetic. Through decades of diligent hard work and successful decision making, he has forged his own irreplaceable brand.
It all began when Baller fell in love with hip-hop first through breakdancing, getting his older brother to drive him to distant breakdancing competitions. He was also a gifted athlete. His nickname "Baller" comes from being one of the first Asian Americans at University of California Berkeley and San Francisco State University to play NCAA football and basketball. As a DJ, he met Dr. Dre and began working at Priority Records and moved on to Aftermath. He has collected sneakers since before it was mainstream. He sold off his sneaker collection to fund his own jewelry business. His rise toward becoming the most-followed jeweler on social media was chronicled on his own reality show on Fuse TV.
Now he passes his time raising his beautiful three children, racing exotic sports cars and keeping his fans enthralled on social media with his lavish Instagrammable lifestyle. Streetwear and hip-hop culture wouldn't be the behemoth that it is without Ben Baller's legacy.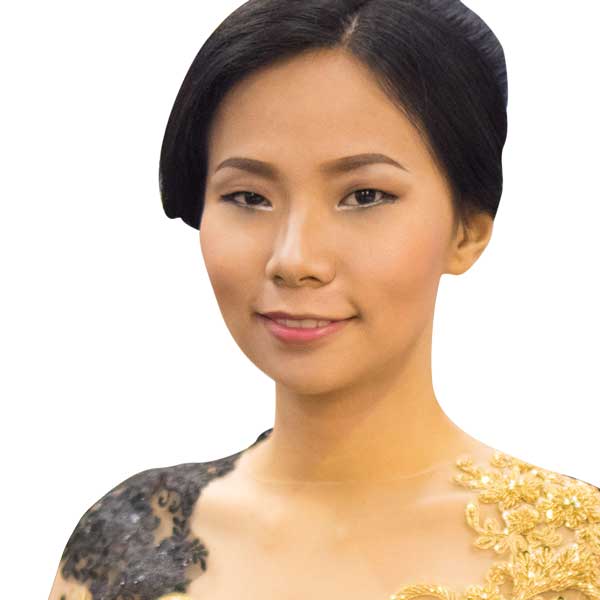 Livi Zheng
Culture - Ambassador
Born in Indonesia in 1989, Livi Zheng is a critically-acclaimed director and producer. Zheng made her film production debut in 2014 with "Brush with Danger," a thriller about the complex world of martial arts which garnered international acclaim. Her other production credits include "Bali: Beats of Paradise," "Amazing Blitar" and "Insight."
Zheng's passion for martial arts, which developed at a very young age, served as the catalyst for her decision to pursue a career in film. After working as a stunt woman for various television shows in Asia, Zheng took her skills to a competitive level at the U.S. Open where she won 26 medals. She then went on to utilize her expertise in martial arts during the making of "Brush with Danger." Today, Zheng continues to draw creative inspiration from her role model, Bruce Lee.
Zheng is serving as Head Juror at Southeast Asia Prix Jeunesse, an international film festival, for the second consecutive year. In between projects, Livi travels as a guest speaker on topics spanning film, culture and international business. To date, she has lectured at over 30 universities worldwide including Yale University, University of Southern California School of Cinematic Arts, University of California Los Angeles, New York Film Academy, and Communication University of China.
Recently Zheng spoke about her homeland, Indonesia — the fourth most populous country in the world — at the 2017 Annual Meeting of the IMF and World Bank Group in Washington D.C. Additionally, she served as spokesperson alongside Sri Mulyani Indrawati, Managing Director of World Bank Group (2010-2016), current Republic of Indonesia Minister of Finance, Luhut B. Panjaitan, Coordinating Maritime Affairs Minister, and Agus Martowardojo, Bank Indonesia Governor.
Zheng moved to the U.S. and earned her M.F.A. in film production at the University of Southern California, previously having earned her B.A. in economics from the University of Washington-Seattle.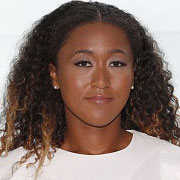 Naomi Osaka
Athlete On Another Level
Naomi Osaka, 20, was born in Japan to a Japanese mom and a Haitian dad, but moved to Long Island, New York, when she was 3. Her family made the decision to relocate Osaka, then 13, back to Japan so she could play under the flag of the rising sun.
This year, she made history as the first Japanese woman ever to make it to the finals of any Grand Slam ever and is the youngest woman in the world's top 20. At the U.S. Open final she beat her idol Serena Williams in a controversial victory that showcased Osaka's powerful 125 mph serving speed, her mere 20 years and her gracious humility. "I think you should think that it's not really the outcome, it's the process. You just gotta keep going and fighting for everything, and one day you'll get to where you want," Osaka told Teen Vogue.
Presenters
loren ipsum
dolor sit amet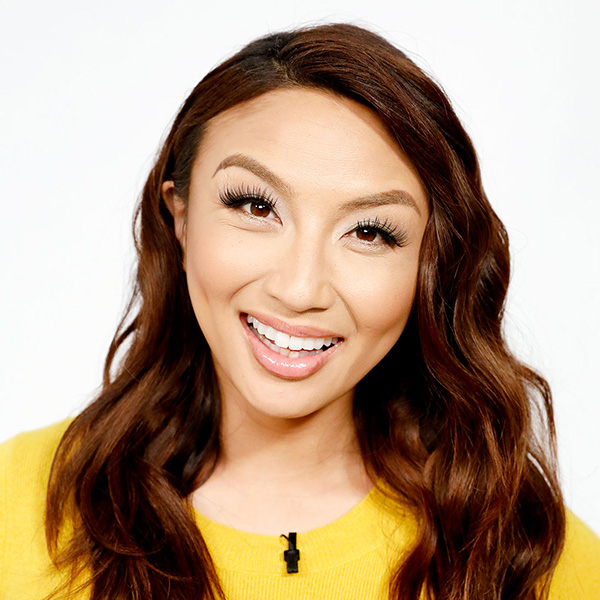 Jeannie Mai
Host
Jeannie Mai is a style expert, television personality, executive producer and Emmy-award winning co-host of "The Real." Bringing her sassy personality and her style expertise to the forefront, Jeannie has been a recurring fashion correspondent for many popular shows such as "Today Show," "Entertainment Tonight," "Insider" and "E! News." It has always been Jeannie's mission to inspire and empower women, which has led Jeannie to be honored by Ciroc, Variety and WWD Magazine as one of their 2016 Women of Empowerment. She recently executive produced "Stopping Traffic: The Movement to End Sex Trafficking," a documentary that investigates the international crisis of human sex trafficking from a deeply personal point of view.
Now in its fifth season, "The Real," now in its fifth season, airs live on Fox and is broadcast on BET. The critically acclaimed talk show
has received multiple Daytime Emmy nominations for Outstanding Talk Series, and has also received an NAACP Image Award for Outstanding Talk Series. Jeannie along with three other bold, diverse and outspoken hosts reflect the home audience by unapologetically saying what real women are actually thinking. In 2018, Jeannie and her co-hosts received a Daytime Emmy
Award
for Outstanding Talk Show Host.
Prior to "The Real," Jeannie was known as the sassy host of Style Network's Emmy-nominated show "How Do I Look?"
where she utilized her cheeky sense of humor to boost the self-esteem and life goals of women through their style choices. With a vision to empower women worldwide, she brought the success of this American show overseas and is now the executive producer and host of the lively and heartfelt series, "How Do I Look? Asia."
Outside of her television career, Jeannie has been a brand ambassador for numerous companies including: Macy's, Colgate, Yoplait, The Limited, Microsoft, Biogen, David's Bridal, Ford, Avon, Splenda and Woolite. In the digital realm, Jeannie was the resident contributor to Perez Hilton's fashion site Cocoperez.com. She hosted the first-ever stylist competition on YouTube Maker's "The Next Style Star"
and was the digital correspondent for NBC's "Fashion Star."
Her popularity on television and social media paved the way for Jeannie to become a frequent live event emcee for BeautyCon
,
which is America's largest global beauty experience for millennials and digital content creators.
Deeply committed to charities that advance women's interests, Jeannie serves as a board member for organizations, such as Dress for Success and Same Sky, to build the business potential for women. As a first-generation daughter to immigrant Vietnamese and Chinese parents, Jeannie strives to give back to her homeland by frequently traveling to Asia to volunteer her time with inspiring organizations dedicated to helping those who are less fortunate. For the past five years, she has served as an advocate to fight human trafficking. Currently Jeannie is an ambassador for the Pacific Links Foundation, an organization committed to rescuing women and children from sex trafficking and modern-day slavery by providing employment and vocational opportunities. She is also an ambassador for Step Up whose mission is to propel girls from under-resourced communities to fulfill their potential by empowering them to become confident, college-bound, career-focused, and ready to join the next generation of professional women. Before that, she served as a missionary and ambassador to organizations such as Nightlight International
,
Not For Sale
and Heartbeat Vietnam.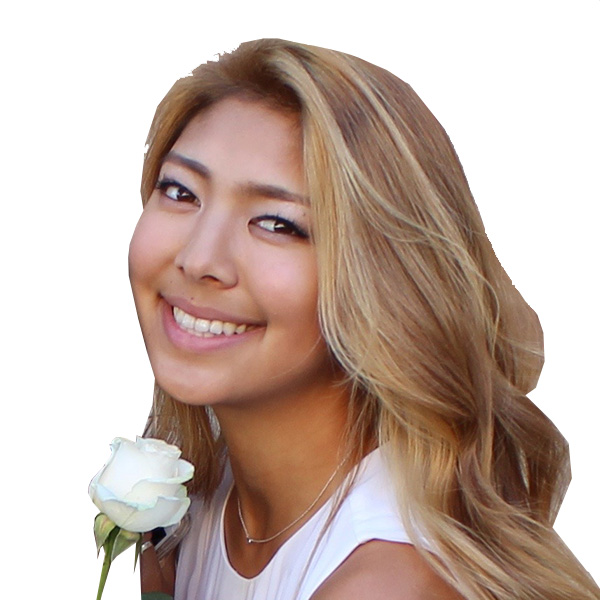 Alison Lee
LPGA professional golfer Alison Lee is a recent UCLA graduate with 11 career top-10s already under her belt. Lee, who was the 2016 KEB Hana Bank Championship runner-up, was a member of Team USA for the 2015 Solheim Cup.
In 2013-14, Lee was named Player of the Year in women's college golf, and in 2014 she won the ANNIKA Award, as well as a Pac-12 individual title.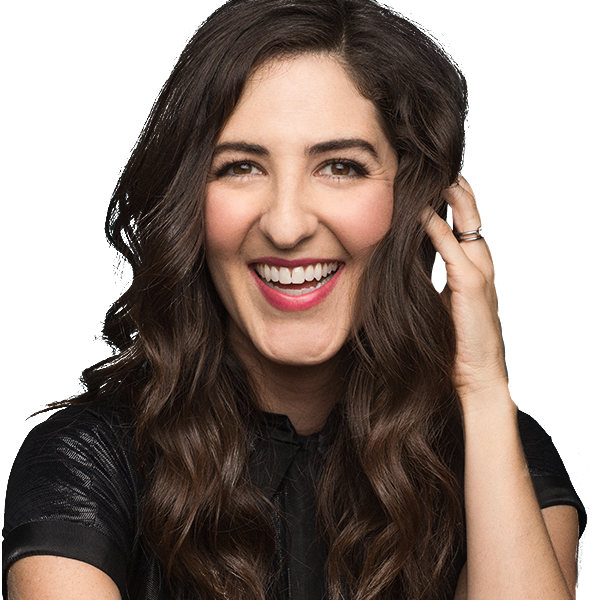 D'Arcy Carden
A charming actress with a gift for comedy, D'Arcy Carden continues to endear audiences with appearances in critically acclaimed projects.
Carden can be seen starring as Janet opposite Ted Danson and Kristen Bell in NBC's hit comedy "The Good Place," for which she received a 2018 Gold Derby TV Award in the category of Best Comedy - Supporting. Additionally, Carden can be seen in Alec Berg and Bill Hader's HBO comedy series, "Barry," about a hit man from the Midwest who moves to Los Angeles and gets caught up in the city's theatre arts scene. The series was picked up for Season 2, which is currently in production.
Carden's additional television credits include a multitude of critically acclaimed series including; Comedy Central's "Broad City" and Emmy-Award winning variety series "Inside Amy Schumer," HBO's Emmy award winning comedy "Veep," IFC's "Comedy Bang Bang," and the CW's "Crazy Ex-Girlfriend."
On the big screen, Carden was most recently seen in Chris Kelly's "Other People," which premiered in competition at the 2016 Sundance Film Festival. The film details the struggles of a recently single comedy writer in the midst of the worst year of his life as he returns to Sacramento to care for his dying mother, played by Molly Shannon. She will next be seen in John Butler's "Papi Chulo" opposite Matt Bomer.
In addition to her work on screen, Carden is a long-time member of the Upright Citizens Brigade. She regularly performs with her improv group Search History, and in UCB's longest running show "Asssscat."
Originally from the Bay Area and a graduate of Southern Oregon University, Carden currently lives in Los Angeles with her husband, Jason.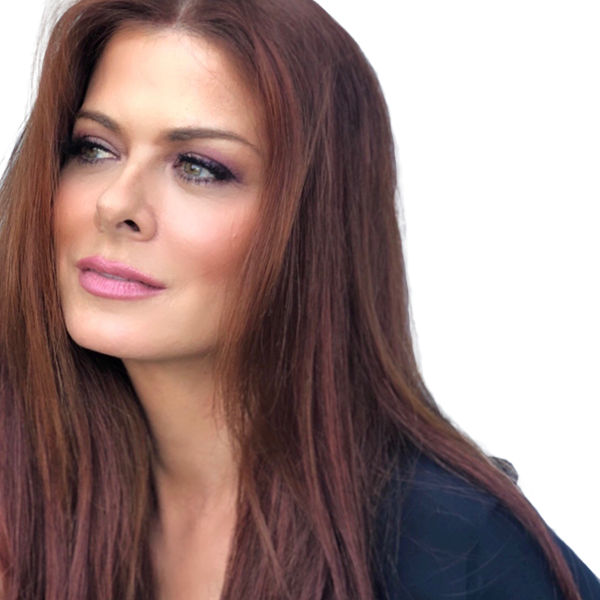 Debra Messing
Debra Messing is best known for her role on NBC's Emmy Award-winning and Golden Globe-nominated comedy series "Will & Grace."
Last fall, Messing reprised her role as Grace Adler after 11 years on NBC's revival of "Will & Grace" alongside the entire original creative team, and currently in its second season. The first reprised season of "Will & Grace" premiered in September to more than 10 million viewers, prompting an early Season 2 and Season 3 pickup. Additionally, the series recently has been nominated for a 2018 Golden Globe Award in the category of Best Television Series – Musical or Comedy.
Recently, Messing appeared in the feature film thriller "Searching" alongside John Cho. The film, directed by Aneesh Chaganty, premiered at the 2018 Sundance Film Festival, where it won the Alfred P. Sloan Feature Film Prize.
Last year, Messing starred in ABC's three-hour remake of "Dirty Dancing," as Marjorie Houseman. Other TV credits include starring in the NBC series "The Mysteries of Laura" for two seasons. In 2012 and 2013, Messing starred as Julia Houston in NBC's "Smash," a musical drama
about the creation of a new Broadway show.
In 2007, Messing starred in the successful and critically acclaimed miniseries, "The Starter Wife," for the USA Network, which then returned as a regular series in 2008. Messing received a Golden Globe and Emmy nomination for her performance as Molly Kagan. 
In 2014, Messing made her own Broadway debut in the Tony Award-nominated production of John Patrick Shanley's "Outside Mullingar." Other theater credits include Donald Marguiles' Pulitzer Prize finalist "Collected Stories," and Paul Rudnick's Off-Broadway play "The Naked Truth."
Messing's film work includes the box office hit "Along Came Polly" and "The Wedding Date." Messing starred in "The Women" and the family comedy, "Nothing Like The Holidays." She also co-starred in Woody Allen's "Hollywood Ending," and "The Mothman Prophecies." Messing won a Best Featured Actress Award for her work in the 2015 Indie drama "Like Sunday Like Rain."
Messing is the Global Health Ambassador for Population Services International focusing on HIV/AIDS. She has traveled extensively in Africa in this role and in 2010 testified before the House Foreign Affairs sub-committee on Africa and Global Health. She was also a key speaker at the 2012 AIDS conference in Washington, D.C. Other charities Messing supports include Human Rights Campaign, Everytown for Gun Safety and Joyful Heart Foundation. She was honored with The Trevor Life Award for her contributions to the LGBT community.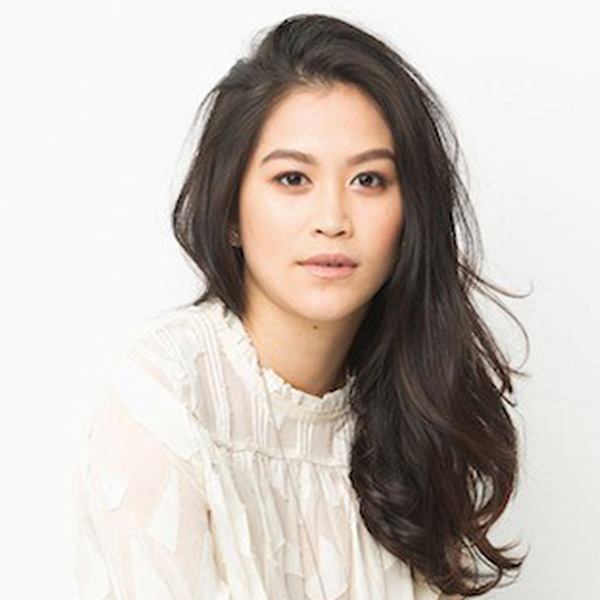 Dianne Doan
Dianne Doan is quickly making a name for herself in the entertainment industry through the complex characters she brings to life on camera.  
Doan will next be seen starring in Cinemax's upcoming series "Warrior," premiering in spring 2019. The show, co-created by Jonathan Tropper ("Banshee") and Shannon Lee, is a period piece led by British actor Andrew Koji, and is inspired by the writings and work of Bruce Lee. It is a period crime drama set against the backdrop of the brutal Tong Wars in San Francisco's Chinatown in the late 1800s. She can also be seen in the independent AFI short film "Texas City, Texas," in which she stars as Rose.
Doan's past film and television credits consists of the critically acclaimed History Channel series "Vikings," the Disney Channel Original Movie "Descendants," which garnered more than 12 million total viewers, ABC's "Once Upon A Time," TV Land's "Impastor," and Cartoon Network's "Tower Prep." On the film front, credits include the short film "When I Saw You," and indie film "Last Night in Suburbia." Aside from acting, Doan also has a background in dance and was a professional contemporary dancer early on in her career.
Born and raised in Abbotsford, British Columbia, Doan currently splits her time between Vancouver and Los Angeles.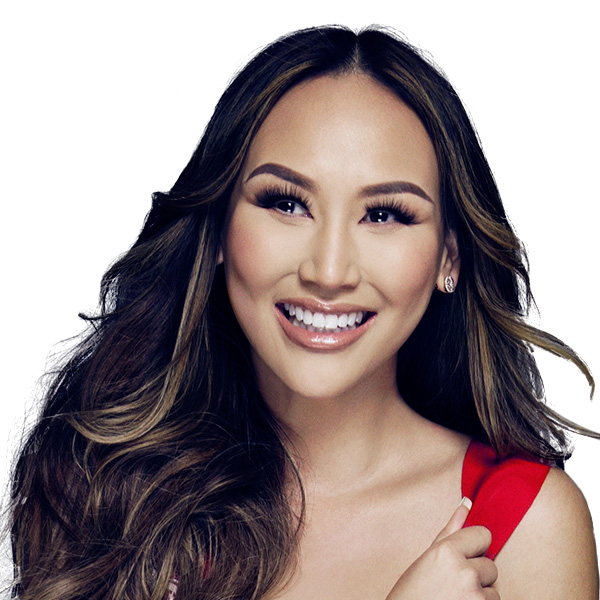 Dorothy Wang
Dorothy Wang is a entrepreneur, designer and breakout star of the hit E! show "Rich Kids of Beverly Hills," which ran for four seasons. Dorothy went on to star in another hit E! show, "Famously Single," and is currently working on creating and producing her own projects. Not content to sit idly in her family's success, Dorothy uses her eclectic eye for fashion and her taste for the finest things to continually build her own empire of "affordable luxury" brands and most recently launched her own eyelash collection with beauty powerhouse Lilly Lashes.
Born and raised in Beverly Hills, California, Dorothy Wang's passion, hard work and drive was evident from an early age. The youngest daughter of self-made real estate billionaire Roger Wang, persistence, philanthropy and family were key components of Dorothy's childhood. She graduated from The University of Southern California with degrees from The Annenberg School for Communication and Marshall School of Business. When not in school, Dorothy spent much of her childhood traveling the globe with her family, which allowed her to develop a deep love and appreciation for different cultures and cuisines, a passion that she is currently cultivating into a travel website launching next year.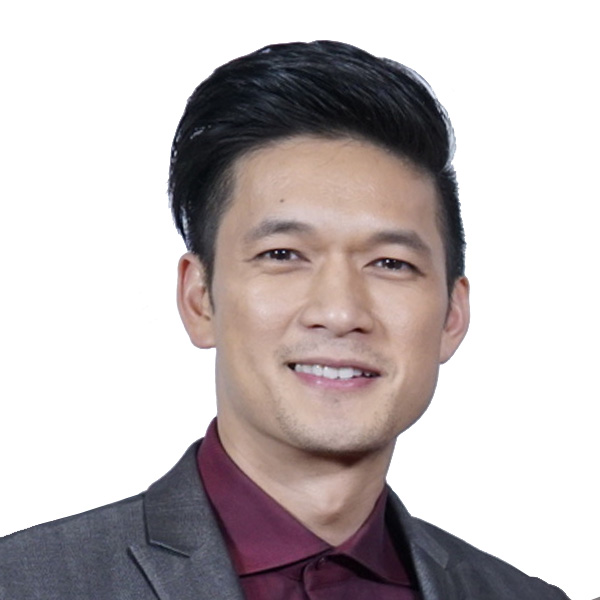 Harry Shum Jr.
Harry Shum Jr
.
may be best-known for his role on "Glee" as Mike Chang, a football player with serious dancing abilities who ends up joining the Glee Club despite the fact that, especially as a football player, it means social suicide. Mike went from a supporting character on "Glee" to one of its main stars, and Harry has received immense praise across the board from his co-stars, producers and fans.
Shum can currently be seen starring as the eccentric warlock Magnus Bane in the highly anticipated "Shadowhunters." The series is based on the bestselling young adult fantasy series "The Mortal Instruments" by Cassandra Clare, about a teenage girl who discovers on her 18th birthday that she comes from a long line of Shadowhunters, a group of human-angel hybrids who hunt down demons. The series launch on Freeform was their No. 1 series debut in over two years.
Most recently, Harry is seen in Warner Brothers feature "Crazy Rich Asians." A box office giant, this will be the fourth project in which he has worked with director Jon M. Chu. Upcoming, Harry can be seen in the Sylvester Stallone-produced feature "Escape Plan 3: Devil's Station," as well as independent film "Burn," directed by Mike Gan.
Shum also starred in "Crouching Tiger Hidden Dragon II – The Green Destiny," the sequel to the Academy Award-winning martial arts film. The new film is set 20 years after the events of "Crouching Tiger" and revolves around four heroes of the martial arts world. The film released in all Netflix territories and had a successful theatrical release in China.
In addition, Shum starred in the series "Single by 30," created and directed by Wong Fu Productions, which originated as a short on YouTube. Also on the judging panel of truTV's "Fake Off," Shum returned for Season 2 of the competition series that takes viewers into the visually stunning world of Faking: a mix of theater, acrobatics, black light and illusion.
In addition to acting, Shum is founder and executive producer of REMIXED, a weekly 15-minute YouTube show that brings together amazing dancers and musicians for unique collaborations. He also starred in, produced and co-choreographed "The Legion of Extraordinary Dancers," an online dance adventure created by director Jon M. Chu.
Born in San Jose, Costa Rica, and raised in both Northern and Southern California, Shum began dancing in high school and soon after discovered acting. After making the move to Los Angeles, Shum landed a touring dance gig with Kaci and subsequently with such top artists as Destiny's Child, Beyoncé, Mariah Carey, Ashanti, Chris Brown, Jennifer Lopez and Raven. He also was cast as a "silhouette" in the original and highly successful Apple iPod commercial and print campaign.
In 2004, Harry landed his first acting job on the popular Fox series "Boston Public" and followed with guest-starring roles on such shows as "Zoey 101," ABC Family's "Greek" and the hit TV movie "iCarly: iGo to Japan" as the arch-nemesis Yuki. Harry used his extraordinary dance skills to break into the motion picture arena and landed a featured dancer role in the hit movie "You Got Served." He followed with dance roles in such hit movies as "Fast & Furious 3: Tokyo Drift," "Stomp The Yard," "Center Stage 2" and "Bewitched." He also starred in "Step Up 2: The Streets," "Step Up 3D" and recently the independent feature "White Frog."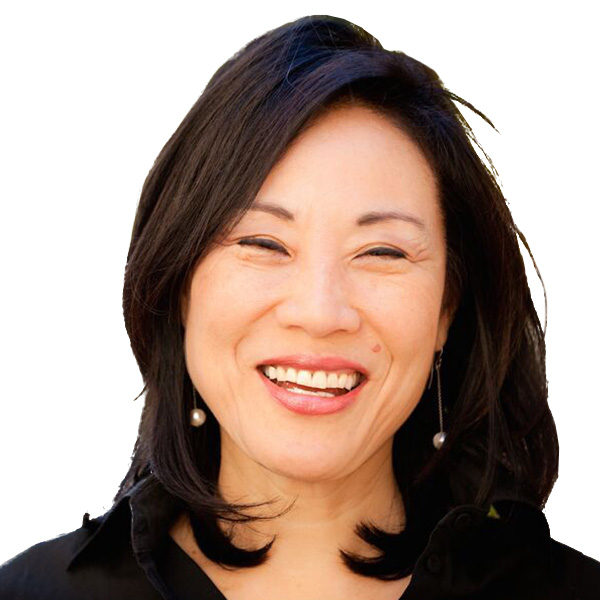 Janet Yang
A Golden Globe and Emmy Award-winning Hollywood producer with deep roots in China, Janet Yang has worked with some of the most formidable directors and actors in the world. She came to prominence through her collaboration with Steven Spielberg on "Empire of the Sun." That was followed by a long partnership with multiple Academy Award-winner Oliver Stone—where she served as executive producer on the iconic "The Joy Luck Club," and as a producer on the Golden Globe-winning "The People vs. Larry Flynt."
She is currently in production on an animated feature based on her original story inspired by the Chinese moon goddess. Iconic animator Glen Keane directs the movie for Netflix and Pearl Studios.
Among her many other credits are: the Sundance award-winning "Dark Matter" with Meryl Streep and Chinese star Liu Ye; "The Weight of Water," directed by Academy Award winner Kathryn Bigelow; Fox's "High Crimes" with Morgan Freeman; a Chinese adaptation of the acclaimed Disney franchise "High School Musical"; and cult favorites "Zero Effect," by Jake Kasdan, and "Shanghai Calling," with China Film Group.
Yang has been named one of the "50 Most Powerful Women in Hollywood" by the Hollywood Reporter.
Yang began her career by running the first distribution company to market Chinese films into North America. She also brokered the reintroduction of American cinema to the Chinese marketplace on behalf of several studios after a decades-long hiatus.
Committed to fostering global understanding, Yang has been a long-standing member of the Committee of 100, an organization of the most prominent Chinese Americans; an advisory board member of Asia Society Southern California, where she also chairs its highly regarded U.S.-China Entertainment Summit; and co-founder of the influential organization GoldHouse, which boasts the most prominent Asians from Silicon Valley and Hollywood.
A voting member of the Oscar's Academy of Motion Pictures, Yang serves on the Executive Committee of the Producers Branch, its International Outreach Committee, its Diversity Membership Committee, as well as an Academy Museum Committee.
Yang has been featured in The New York Times, LA Times, Wall Street Journal, Washington Post, Variety, South China Morning Post and Harper's Bazaar, as well as on numerous television and radio shows across the U.S. and Asia, such as CCTV and Beijing TV. She is frequently asked to consult on projects and sought after for public speaking engagements.
Fluent in Mandarin Chinese, Yang holds a B.A. from Brown University in Chinese studies and an M.B.A. from Columbia University. She is currently a visiting scholar at the University of Southern California.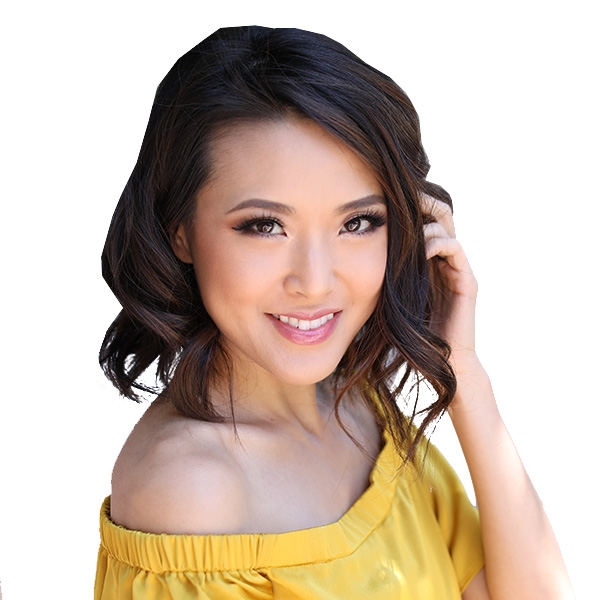 Jen Chae
Jen Chae is a designer, makeup artist and YouTube personality. She's also the sister you can always turn to for the best beauty tips and life advice — over the last 10 years she has garnered a following of over 1.2 million subscribers on YouTube, sharing everything from makeup tutorials to candid conversations about relationships and motherhood. As one of the first artists to create monolid tutorials for Youtube, she continues to empower others to embrace their own definition of beauty, both inside and out.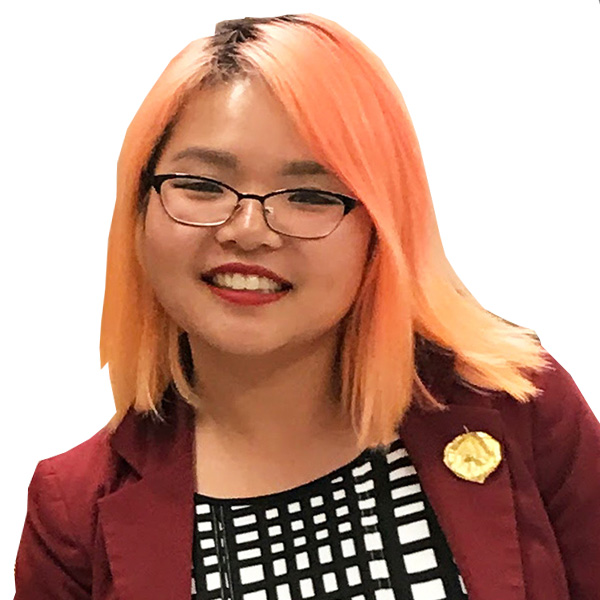 Jennifer Li
Jennifer got involved with Rise to change the way survivors are treated by the system. After meeting Amanda Nguyen, Jennifer joined the Rise team to lobby for the passage of the historic federal 2016 Survivors' Bill of Rights Act. In 2017, she introduced and passed the California Sexual Assault Survivors' Bill of Rights, AB 1312. She identified a loophole in New York state law that allowed rape kits to be thrown away after 30 days. Gov. Andrew Cuomo and the New York legislature fixed that short retention timeline to 20 years in the 2019 budget after a public push from the N.Y. Rise team and Amanda herself. She is now a regional coordinator, mentor, and does communications work for Rise. Before joining Rise, Jennifer was the founder of a viral campaign, #TakeDownJulienBlanc, in 2014. She started the campaign to get the racist and sexist pick-up artist cancelled when she saw a video of him publicly assaulting Japanese women, and training other men to do the same. In less than a month, her campaign got his visa revoked from six countries, and kicked out of 10 venues.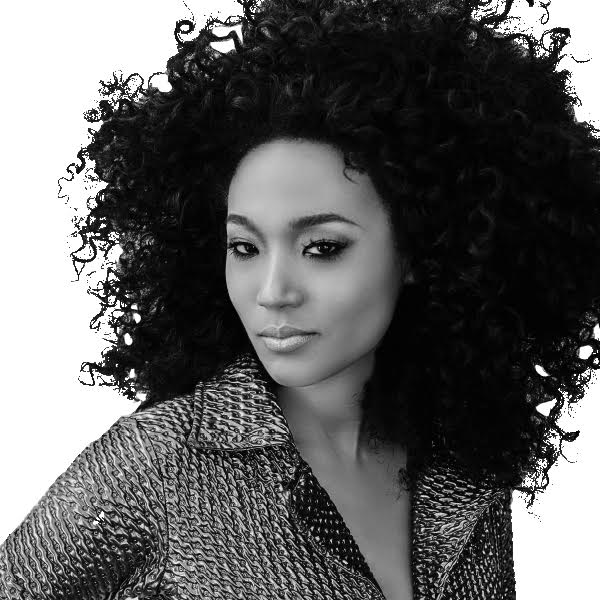 Judith Hill
Over the course of her remarkable career thus far, singer/songwriter Judith Hill has been a background singer for such legends as Stevie Wonder, Elton John, Ringo Starr and the late Michael Jackson, serving as the latter's duet partner on the classic ballad, "I Just Can't Stop Loving You," on Jackson's posthumously-released film "This Is It." She also appeared in the Oscar-winning documentary "20 Feet From Stardom," a behind-the-scenes look at the lives of several acclaimed background singers, and earned a Grammy Award for "Best Music Film" for her participation. Following "This Is It," Hill appeared on "The Voice," where she began to cement her identity as a solo artist.
After hearing her original songs and watching Hill sing live, Prince produced and played on her debut solo album, "Back in Time." The album is an amalgam of soul, funk, blues and jazz, and showcases Hill's soulful, powerhouse voice and considerable songwriting prowess.
Hill earned a degree in music composition at Biola University, where she wrote her first symphony as well as pieces for piano, vocal groups, chamber ensembles and string quartets.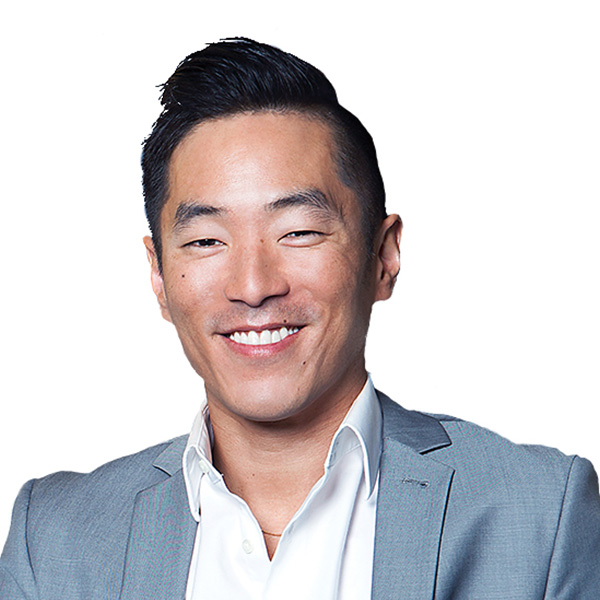 Leonardo Nam
Leonardo Nam can currently be seen co-starring as lab technician Felix Lutz on the critically acclaimed, award-winning HBO series "Westworld." Based on the 1973 Michael Crichton movie of the same name, "Westworld" takes place in a futuristic amusement park intended for rich vacationers and looked after by robotic "hosts." No matter how illicit the fantasy may be, there are no consequences for the park's guests, allowing for any wish to be indulged. Nam is a scene-stealer as Felix, sharing nearly all his scenes with Golden Globe-nominated actress Thandie Newton (who stars as "host" Maeve Millay) as he attempts to help her character escape Westworld. The series premiered in October 2016 and has been nominated for and won a handful of accolades, including the 2017 Golden Globe Awards: Best Television Series - Drama (nominated), 2017 SAG Awards: Outstanding Performance by an Ensemble in a Drama Series (nominated), 2016 Critics Choice Television Awards: Most Exciting New Series (won) and Best Drama Series (nominated), to name a few.
In addition to "Westworld," Nam has a handful of additional projects in production, including a supporting role in the indie feature "Puberty" for Flying Lotus' Brainfeeder Films opposite Abbie Cornish, a supporting role in the new Netflix original film "Happy Anniversary" (written and directed by Jared Stern), and a guest star role on the new Comedy Central series "Hampton DeVille."
Born in Argentina to Korean immigrant parents and raised in Sydney, Australia, Nam attended Sydney Technical High School and studied architecture at the University of New South Wales, before deciding to move to New York City at the age of 19 to pursue his dream of becoming an actor. Whilst in New York, he studied drama at the critically acclaimed HB Studio and also worked with the New York Public Theater/Shakespeare in the Park company and Sigourney Weaver and Jim Simpson's The Bat Theater Company. His breakout role came in the Paramount comedy "The Perfect Score," also starring Scarlett Johansson, Chris Evans and Erika Christensen. Since then he has gone on to star in a string of movies, namely "The Sisterhood of the Traveling Pants" 1 & 2, "The Fast and the Furious: Tokyo Drift," "Vantage Point," "He's Just Not That Into You," "One for the Money," and most recently, in the Sam Raimi-produced "Murder of a Cat." On the television front, Nam has recurred on the Amazon series "Betas," and appeared on "Royal Pains," "Bones," "Franklin & Bash," and "Stalker."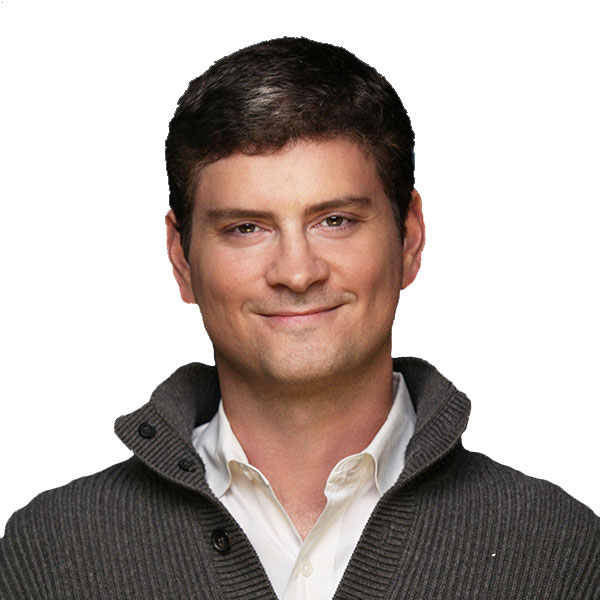 Mike Schur
Michael Schur is the creator and executive producer of the NBC comedy "The Good Place." He is also the co-creator and executive producer of "Brooklyn Nine-Nine," and an executive producer of "Master of None" on Netflix. Previously, he co-created and executive produced the critically acclaimed "Parks and Recreation," and before that spent four years as a writer-producer on the Emmy Award-winning NBC hit "The Office," where he was individually nominated twice, for writing the episodes "Christmas Party" and "The Negotiation." His first TV writing job was at "Saturday Night Live," where he spent seven seasons, including three as the producer of Weekend Update, with Tina Fey and Jimmy Fallon.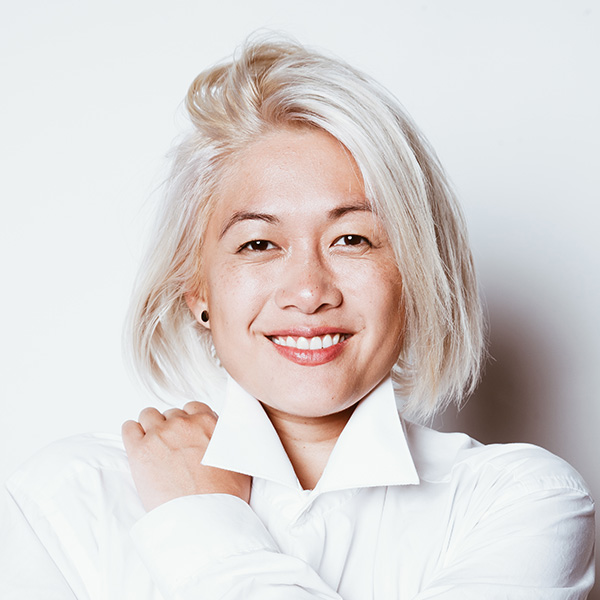 MILCK
After a decade of quiet independent releases and tireless gigs around her native Los Angeles, the singer, songwriter, multi-instrumentalist and poet MILCK confidently carried a generational anthem in the form of "Quiet." Originally penned in 2015 with frequent collaborator Adrianne Gonzalez, the song provided a clarion call for people of all races, creeds and colors who have suffered and survived gallantly in the face of trauma, trials and tribulations with resounding piano chords and shuddering, soulful delivery.
Traveling to the historic January 2017 Women's March in Washington, D.C., MILCK teamed up with 25 female singers—whom she had never met before—and delivered seven acapella flashmob performances of "Quiet" on the streets. A video of the flashmobs was captured by the award-winning director Alma Har'el and quickly went viral after being posted on her Facebook page, drawing over 14 million plays in just two days. By the end of the week, MILCK took the stage on "Full Frontal with Samantha Bee" for another riveting rendition as VICE, NPR, Refinery29, BuzzFeed, Associated Press, Rolling Stone, Vanity Fair, and more extolled her. It ignited the #ICantKeepQuiet social media project as everyone from Emma Watson, Debra Messing, and Tegan & Sara to Tom Morello and Denis Leary shared the video. The initiative's merchandise benefits the Step Up chapter in L.A., which provides after school and mentorship programs for underprivileged girls 13-18.
Crafting "cathartic pop" rooted in classical training and inspired by a pastiche of artistic muses ranging from Hemingway and Maya Angelou to modern art, this style defines her debut EP for Atlantic Records.
Born to Chinese immigrants in the Los Angeles suburb of Palos Verdes, MILCK enrolled in classical piano when she was 6 years old and opera classes at age 8. Inspired by everything from Frédéric Chopin, Tori Amos, and Elton John to Imogen Heap, Portishead, Radiohead and Massive Attack, she experienced something of an awakening while at Berkeley for college.
Performing under her given name, Connie Lim, she paid her dues tenfold. Throughout the next eight years, she successfully financed an indie release via Kickstarter and built a sturdy foundation all the while weathering crumbling business partnerships and a series of obstacles. In 2016, she re-emerged under the name MILCK—her last name Lim spelled backwards and first two initials. She made waves with "Devil Devil," which went on to receive high-profile syncs in Lucifer and The Royals as it racked up nearly a million Spotify streams and over 1 million YouTube views.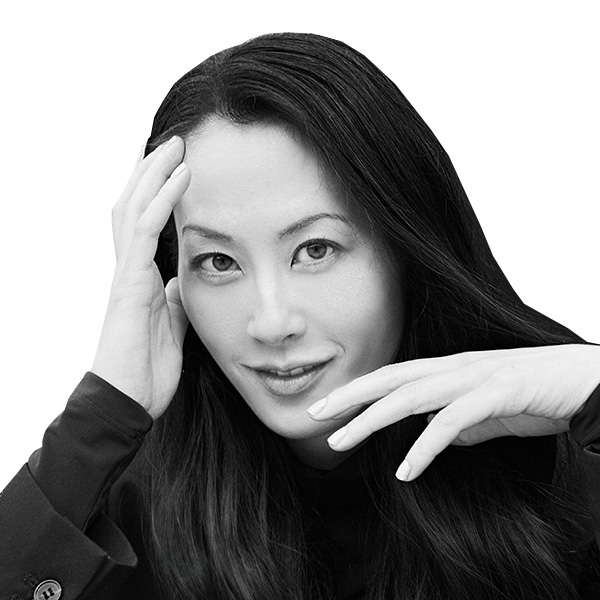 Olivia Cheng
Olivia was born in Edmonton, Alberta, to Cantonese-speaking immigrant parents, who helped co-found the Edmonton Chinese Bilingual Education Association's Mandarin program within the city's public school system. She credits this for her ability to speak Mandarin and instilling a reverence for her culture.
Olivia enrolled in her first acting class at age 6, and at age 19 she booked her first local commercial. After high school, Cheng attended the University of Alberta where she earned a scholarship and early admittance to its commerce program. Unhappy in university, she enrolled at NAIT's Radio and Television Arts program the following year, which would lead her toward a successful media career. After finishing school, she became a videographer for Global TV Lethbridge, before returning to Edmonton to work as a broadcast and print journalist.
At the height of her journalism career, AMC was launching its original content division and came to Alberta with a Walter Hill-helmed mini-series, executive produced by Robert Duvall. They were looking for five Chinese actresses, but were willing to look at non-professionals as well. Duvall saw Cheng's audition and asked to bring her back. She was then cast in "Broken Trail," which was nominated for 16 Primetime Emmy Awards and would go on to win four, including the Emmy for Outstanding Mini Series. "Broken Trail" gave Cheng the push she needed; she moved to Vancouver and worked as a stringer correspondent for ET Canada, while she pursued her acting career full time. In 2014 Cheng booked a breakout, leading role in the Netflix series "Marco Polo." The drama featured warfare, manipulation and sexual intrigue, as well as a global cast. "Marco Polo" set a precedent for production as one of the most expensive television series ever produced.
Up next for Cheng is her role as Ah Toy in the HBO Cinemax series "Warrior." The 10-episode series is inspired by the writings and work of martial arts icon Bruce Lee. The series is from "Fast and Furious" director Justin Lin and HBO Cinemax's "Banshee" co-creator Jonathan Tropper. "Warrior" is slated to release in 2019. She also stars in SYFY's "Deadly Class", starring Benedict Wong, Benjamin Wadsworth and Lana Condor, premiering Jan. 16 on SYFY.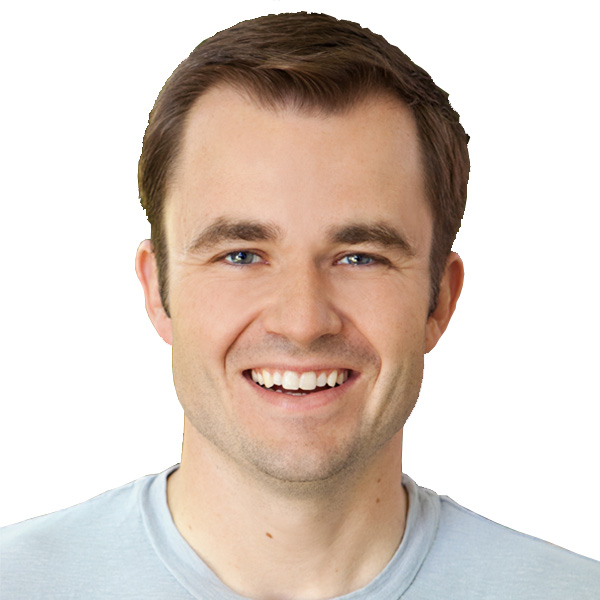 Peter Chiarelli
Peter Chiarelli continues to write screenplays that engage audiences across the globe. He most recently co-wrote the script and adaption of Warner Brothers' "Crazy Rich Asians" alongside Adele Lim. The film has since gone on to make over $235 million at the box office. He also wrote the script for Jessica Chastain and Octavia Spencer's holiday comedy film, which was sold to Universal Pictures. Chiarelli latest project also includes a fashion drama TV show with Zac Posen, produced by ABC. Chiarelli and Posen executive produced the show with Mandeville Films' David Hoberman, Laurie Zacks and Todd Lieberman.
Chiarelli rose to prominence after writing the screenplay for "The Proposal" in 2009, which he wrote on spec and sold to Disney. Ryan Reynolds and Sandra Bullock starred in this critical and commercial success. Chiarelli also wrote Lionsgate feature "Now You See Me: The Second Act," which was released in June 2016 with Jesse Eisenberg, Mark Ruffalo, Daniel Radcliffe and Morgan Freeman starring. He also did a rewrite on the feature "Pete's Dragon" for Disney and Mandeville, which was released in 2016. He also co-produced "Eagle Eye" in 2008, starring Shia LaBeouf, Michelle Monaghan, Rosario Dawson and Anthony Mackie.
Before working as a screenwriter, Chiarelli was a production executive for Alex Kurtzman & Bob Orci.
Chiarelli was born on Nov. 10, 1974 in Tacoma, Washington, and currently resides in Los Angeles.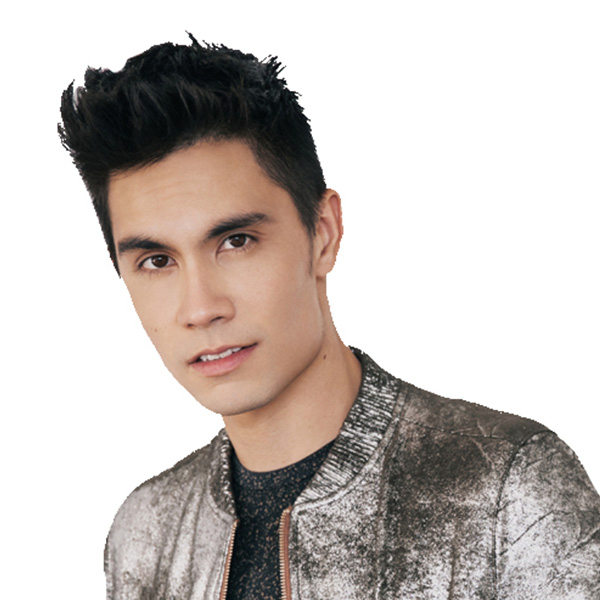 Sam Tsui
As one of the first independent musicians to harness YouTube and social media, Sam Tsui has created and grown a combined social following of over 5 million loyal fans, who call themselves the #Samily. To date, his videos, including covers, medleys and mashups, have amassed over 500 million views on YouTube alone. Each new release, including his newest single "CAMEO," contributes to his ever-expanding worldwide fanbase.
Now hailed as an internet singing sensation, Tsui, along with his production partner Kurt Schneider, began by uploading videos in their dorm room at Yale University. Their first viral hit was their Michael Jackson Medley in 2010, which led them to produce their first original album, "Make It Up," in 2013. Turning digital success into ticket sales, Tsui has toured both domestically and internationally, opening for musical talent such as Bon Jovi, Ariana Grande and most recently DNCE.
Tsui has been able to harness the ever-changing tools of the digital music age to independently create an internationally popular channel and brand, garnering him countless TV appearances, including "The Ellen Show" and "The Oprah Show." He has served as a digital correspondent on "American Idol" and "The Sing Off" and has worked with top brands including KIA, Dell, Coca Cola, McDonalds, Google, Marriott and Disney.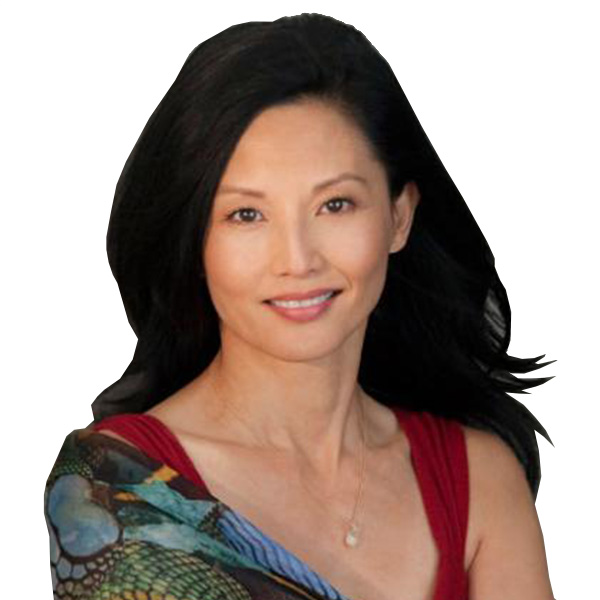 Tamlyn Tomita
Tamlyn Tomita made her screen debut as Kumiko in "The Karate Kid, Part II," the sequel to the classic "The Karate Kid," and is best known for her role in the memorable "Joy Luck Club." Since then, she has appeared in numerous feature films, television and theatre projects.
On television, Tomita was recently a series regular on "Berlin Station," and "Teen Wolf." She's also appeared on "How to Get Away with Murder," "Chasing Life," "Resurrection," "True Blood," "Glee," "Law and Order: Los Angeles," "Chicago Code," "JAG," "General Hospital," "24," "The Burning Zone," "Santa Barbara," "Hiroshima Maiden," "To Heal a Nation" and "Hiroshima: Out of the Ashes."
Tomita's work in film has included "Picture Bride" and "Come See the Paradise," a film depicting the Japanese American concentration camps. Tomita's other film credits include "The Day After Tomorrow," "Tekken," "Robot Stories," "Four Rooms," "Living Out Loud," "Gaijin 2 – Ama me Como Sou."
Tomita has also found the time to appear in several stage productions including "Heart Song" (Fountain Theatre), "A Distant Shore" (Kirk Douglas Theatre), "Question 27, Question 28" (East West Players/Japanese American National Museum), "The Square" (Mark Taper Forum's Taper, Too), "Summer Moon" (A Contemporary Theatre) and (South Coast Repertory), "Day Standing on its Head" (Manhattan Theatre Club), "Nagasaki Dust" (Philadelphia Theatre Company), "Don Juan: A Meditation"  (Mark Taper Forum's Taper, Too) and "Winter Crane" (Fountain Theatre) for which she received a Drama-Logue Award.
She has worked on a variety of Asian American and independent projects such as the upcoming psychological thriller "The Unbidden"; "Seppuku"; "The Living Worst"; "The Waiting"; "Daddy"; "Operation: Marriage"; "Awesome Asian Bad Guys"; "White Room: 02B3"; "Starlight Inn"; "Nómadas"; "Two Sisters"; "The Mikado Project"; "Only the Brave"; "The Charles Kim Show,"; "My Life…Disoriented"; "Day of Independence"; "Hundred Percent"; "Life Tastes Good"; "Four Fingers of the Dragon"; "Soundman"; "Requiem" and "Notes on a Scale."
Tamlyn proudly supports Asian American and independent filmmakers and artists in the pursuit of giving the world a gallery of portraits from golden and unique perspectives.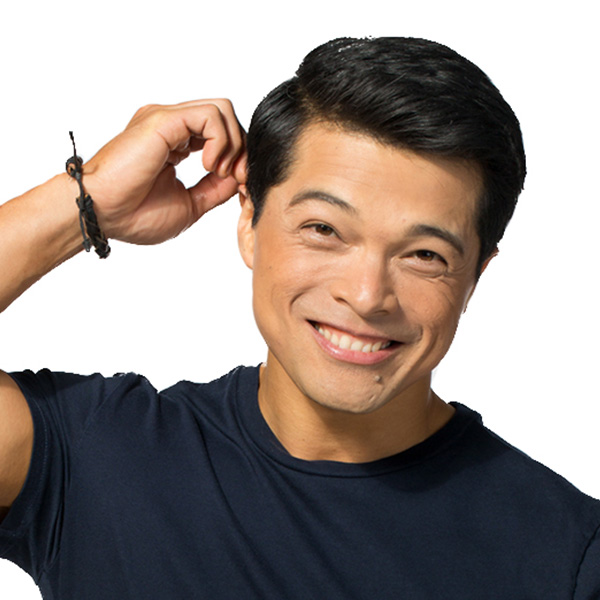 Vincent Rodriguez III
Triple threat Vincent Rodriguez III became a breakthrough when he made his series regular debut co-starring in the critically-acclaimed CW musical comedy "Crazy Ex-Girlfriend." The series tells the story of Rebecca Bunch, a successful, driven and possibly crazy young woman who impulsively gives up her prestigious New York life after running into her summer camp boyfriend, Josh Chan (Rodriguez), 10 years after their breakup. Her obsession for Josh leads her to follow him to his hometown of West Covina, in a desperate attempt to finally find love and happiness. Rodriguez gets to showcase his leading man and musical theater chops throughout the show, which won both Golden Globe and Critics Choice Awards in its first groundbreaking year. The show is now shooting its fourth and final season.
Rodriguez was born in San Francisco and had a love for music and performing arts from an early age. As a baby, he used to sing himself to sleep and, as a child, would recreate Michael Jackson dances and perform them for relatives. After college, he decided to pursue his dreams by earning a degree from the Pacific Conservatory of the Performing Arts.
Shortly after graduation, he won a role dancing in the ensemble of the national tour of "42nd Street," working his way up to principal understudy. After the tour ended, Rodriguez decided to make the move east to New York. That fortuitous relocation landed him roles in the national tour of "Thoroughly Modern Millie" and Irving Berlin's "White Christmas" (he was also featured on the cast recording). Additional theatre credits include "Xanadu," "Oklahoma!," "Anything Goes," "The Hunchback of Notre Dame," and David Byrne & FatBoy Slim's "Here Lies Love."
On television, he has guest-starred in "Designated Survivor," "Adam Ruins Everything," "Alone Together," "Another Period," "Ryan Hansen Solves Crimes on TV" and "Hostages."
Performers
loren ipsum
dolor sit amet
Philthy Funk ft. Elliot Yamin
The Lab (World of Dance)
The Lab has had dancers featured on "The Ellen Show," Justin Bieber's Purpose World tour, the American Music Awards, Kids' Choice Awards and in Billboard and Cosmopolitan. They have not stopped in pursuit of proving that the days of asking, ``What do you want to be when you grow up?`` are over — they define the new question of the next generation: ``Who do you want to be NOW?`` The Lab is known for their intense work ethic, dedication to excellence, and for raising the bar every time they hit the stage. The Lab has caught the eye of mega artists like Cardi B, Ciara, Chris Brown, Lil' Kim, Nicki Minaj, Rihanna and more.
Video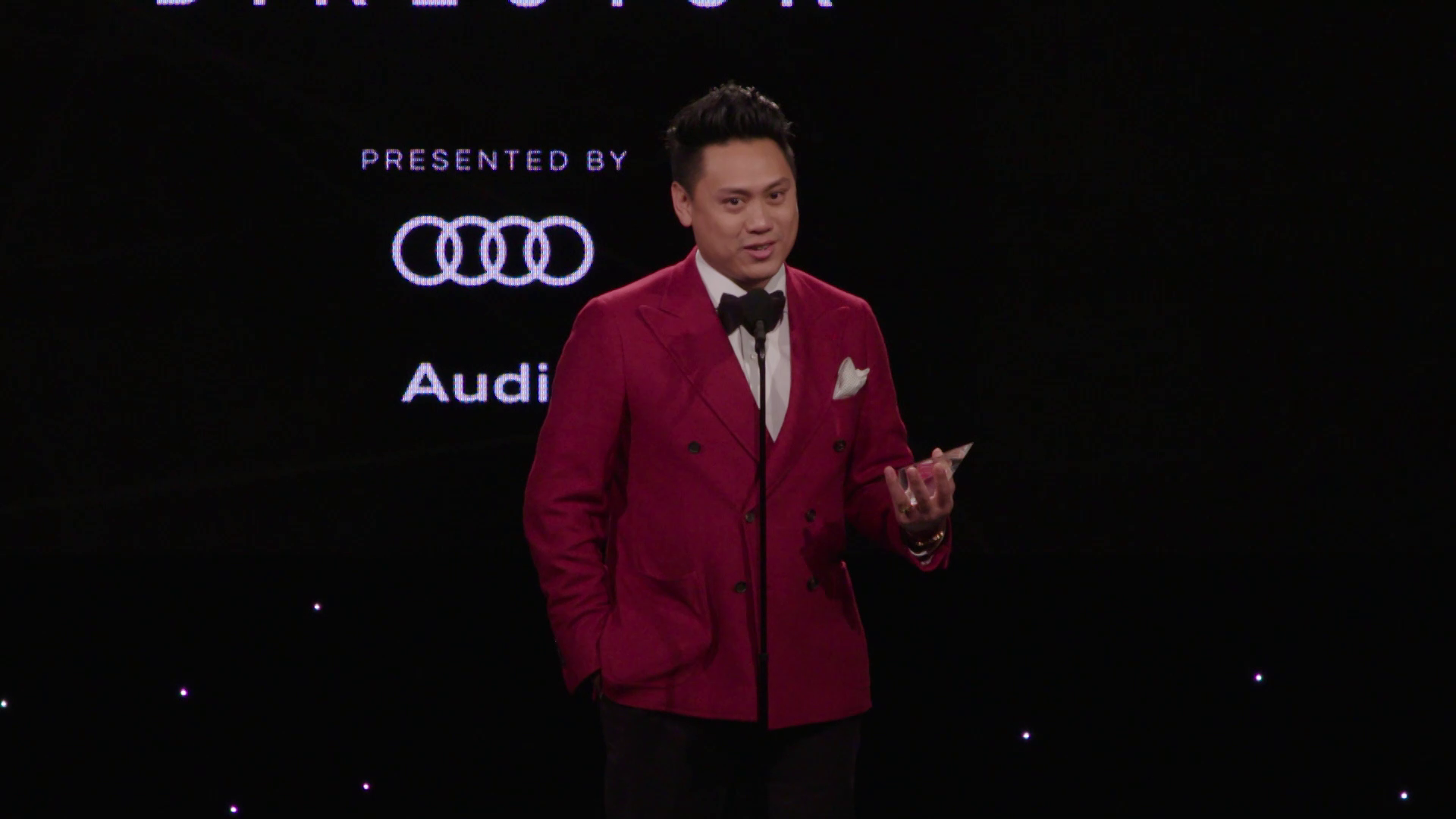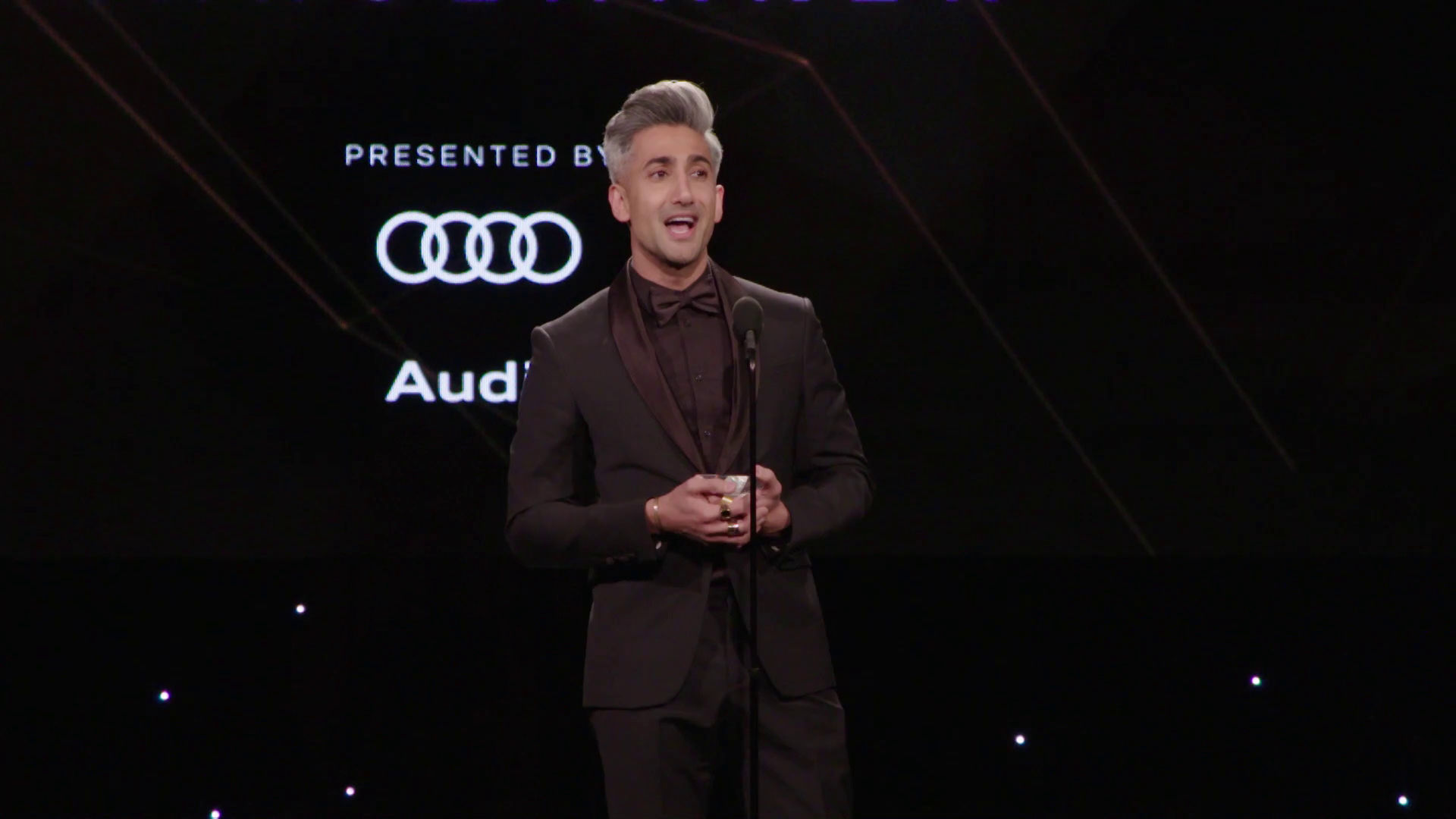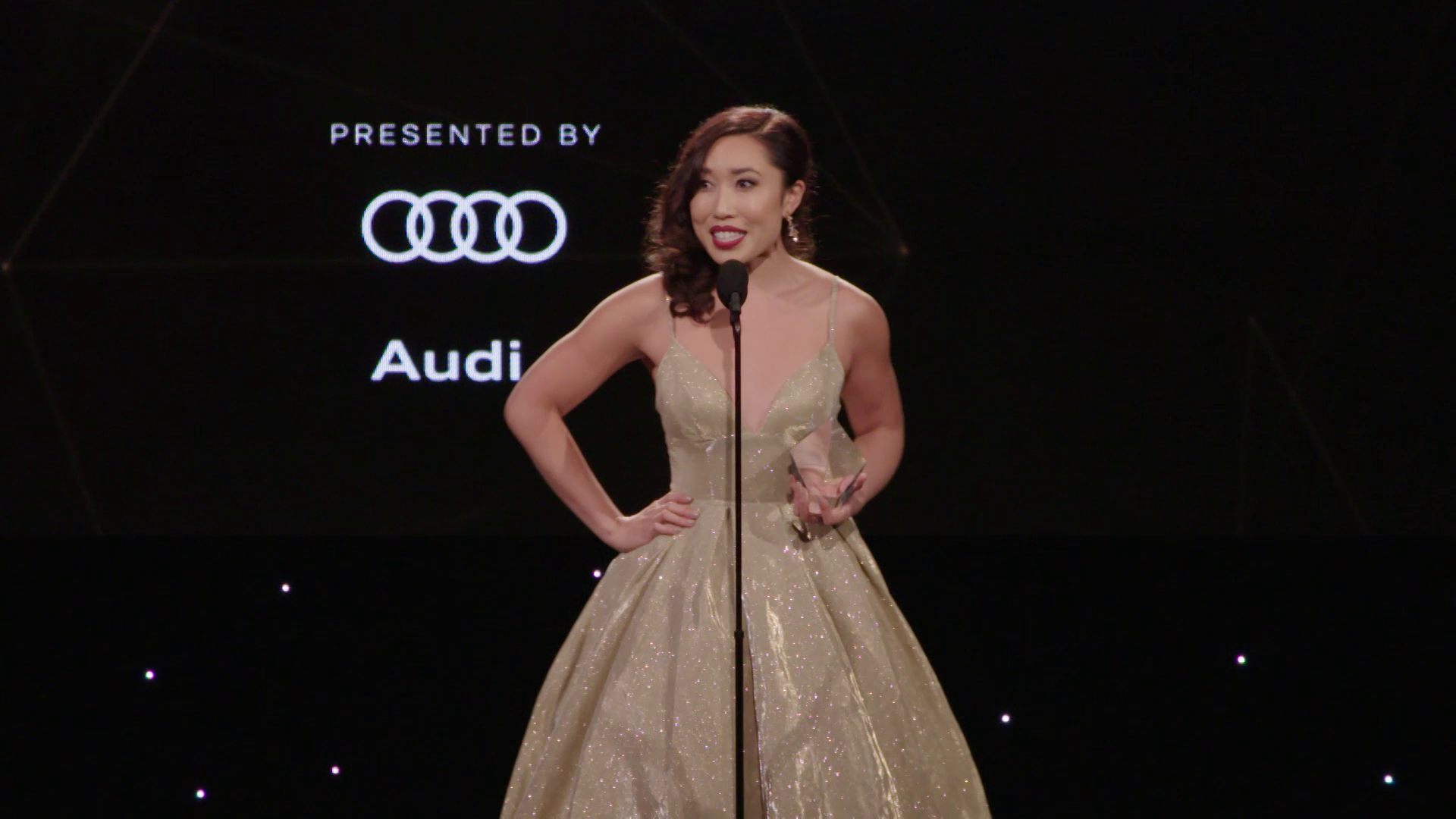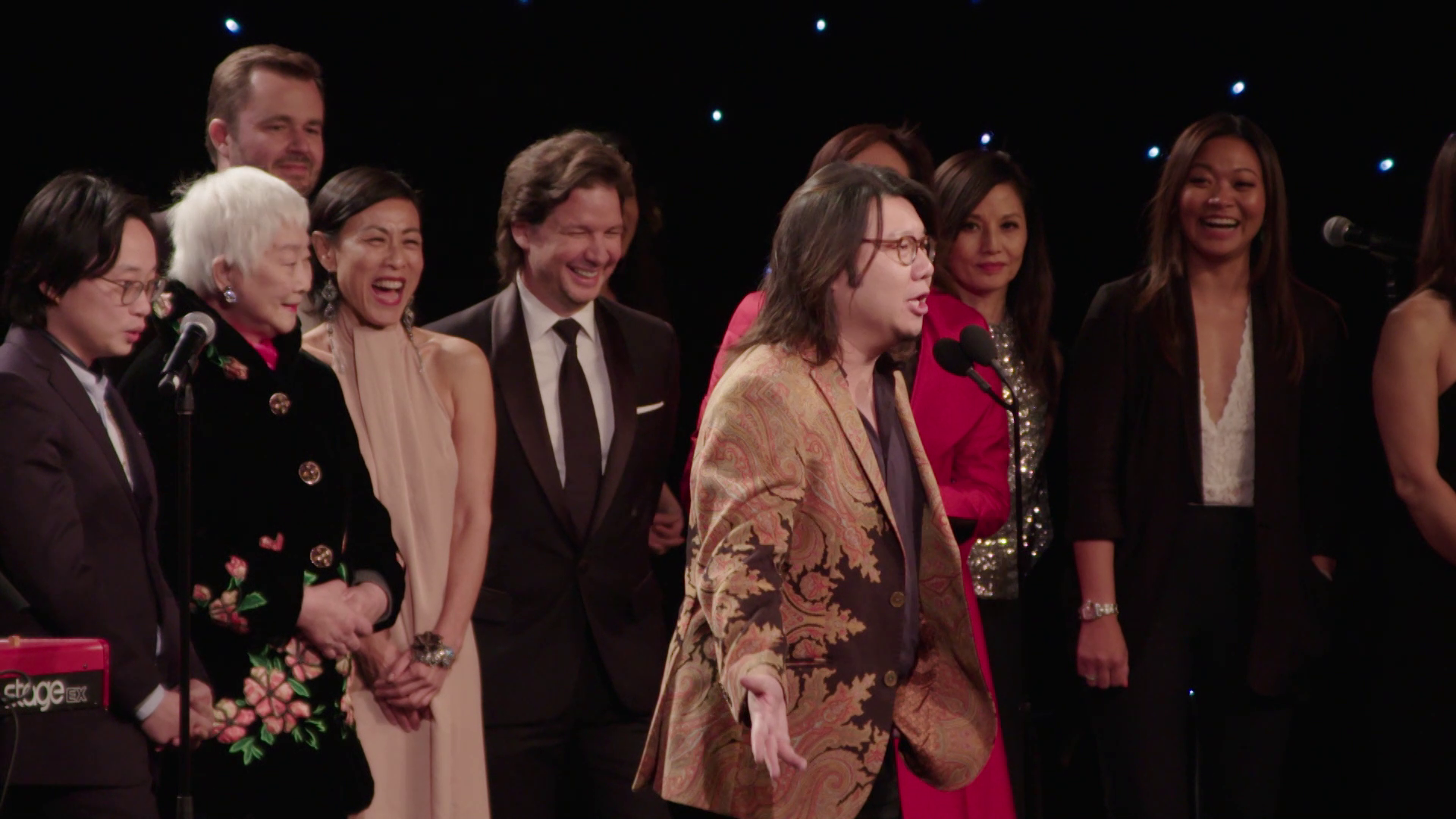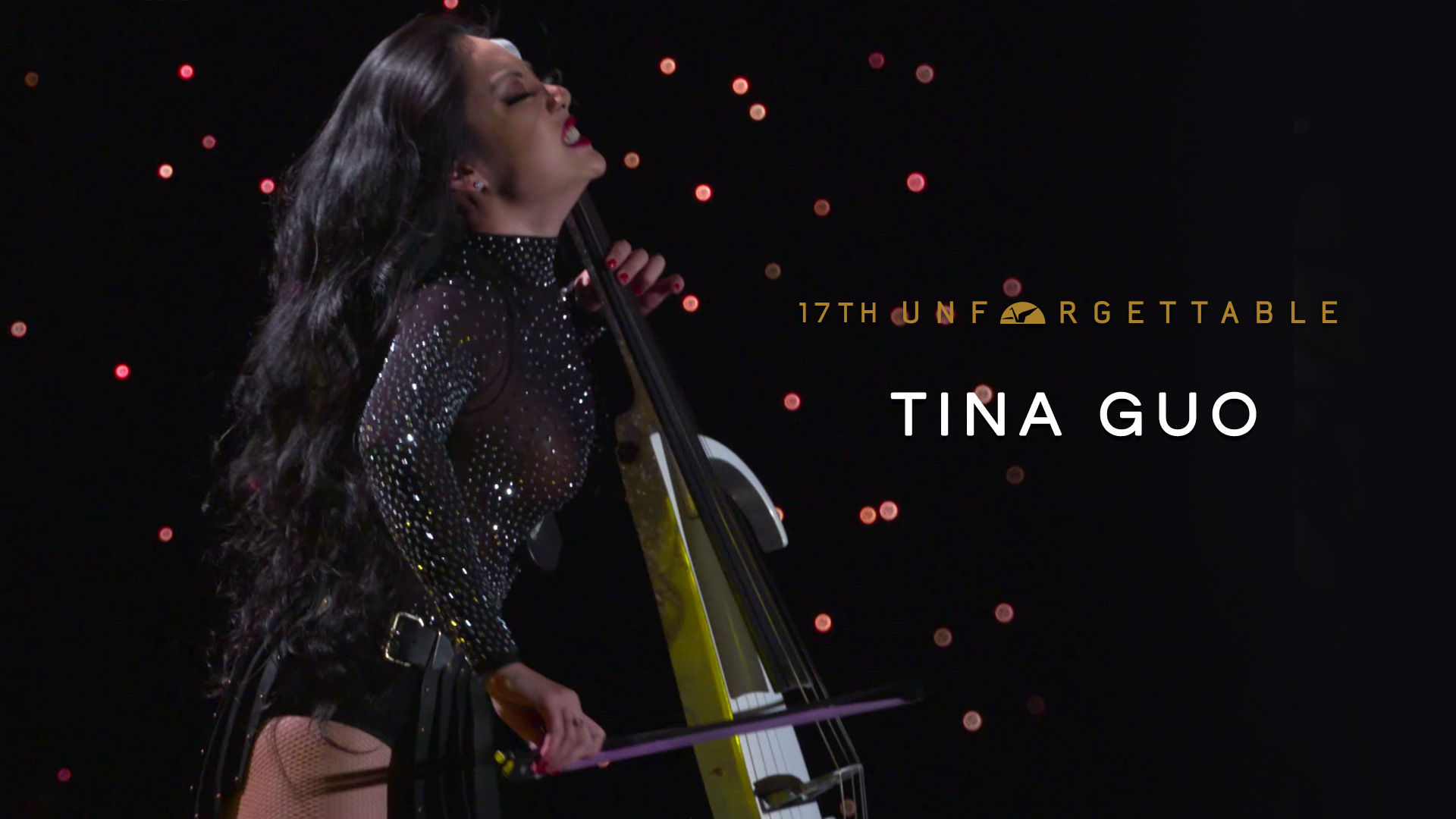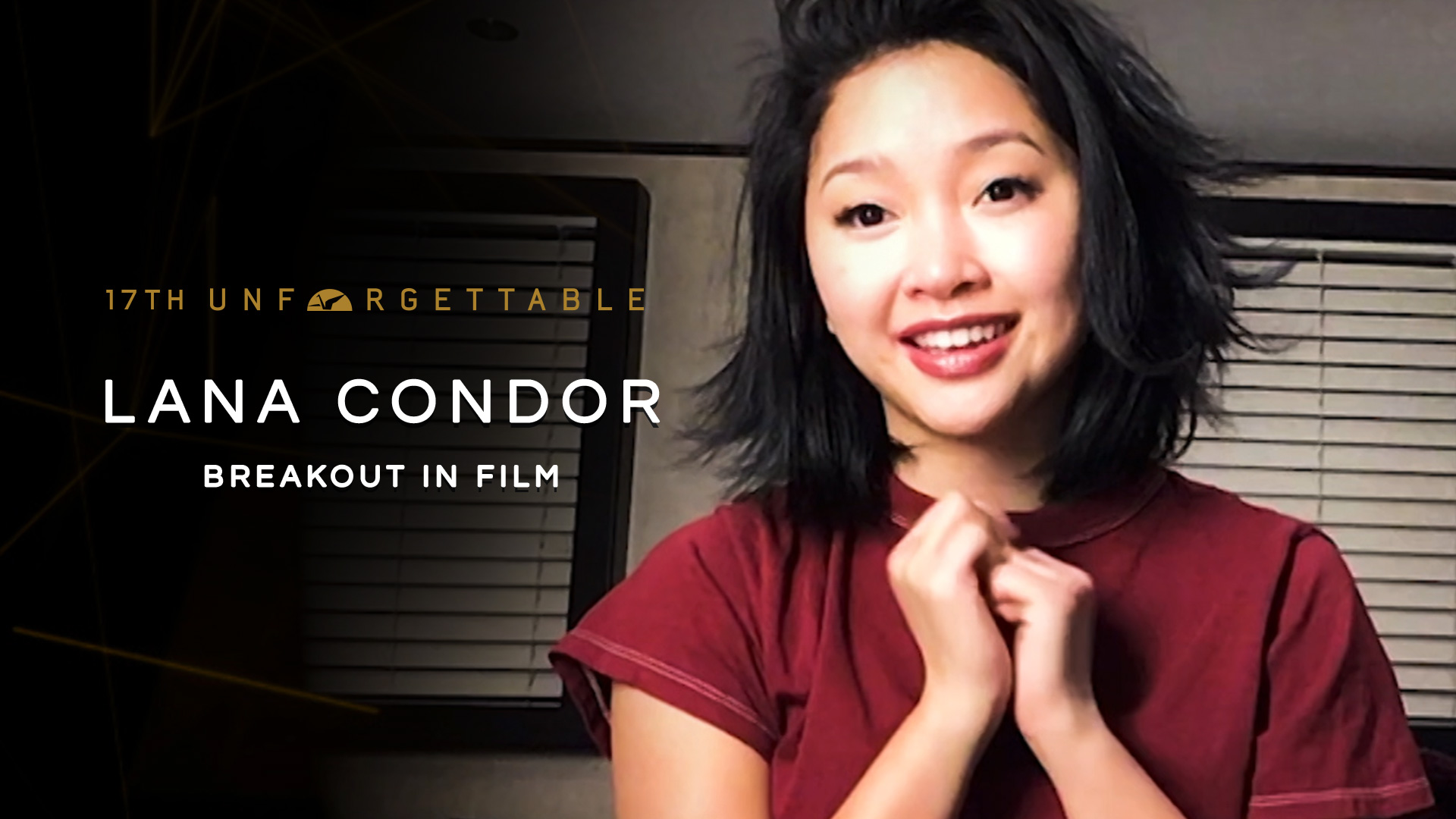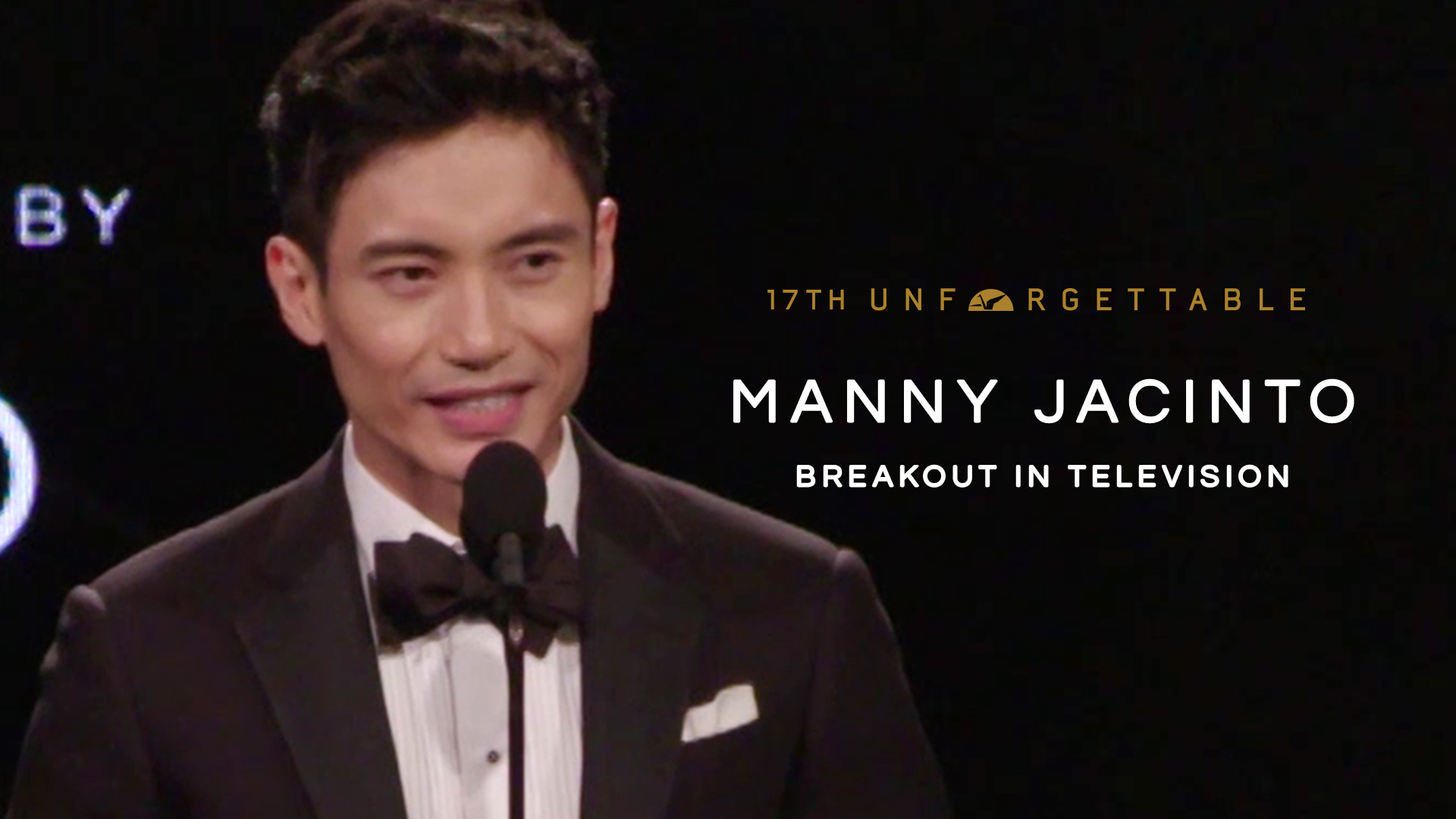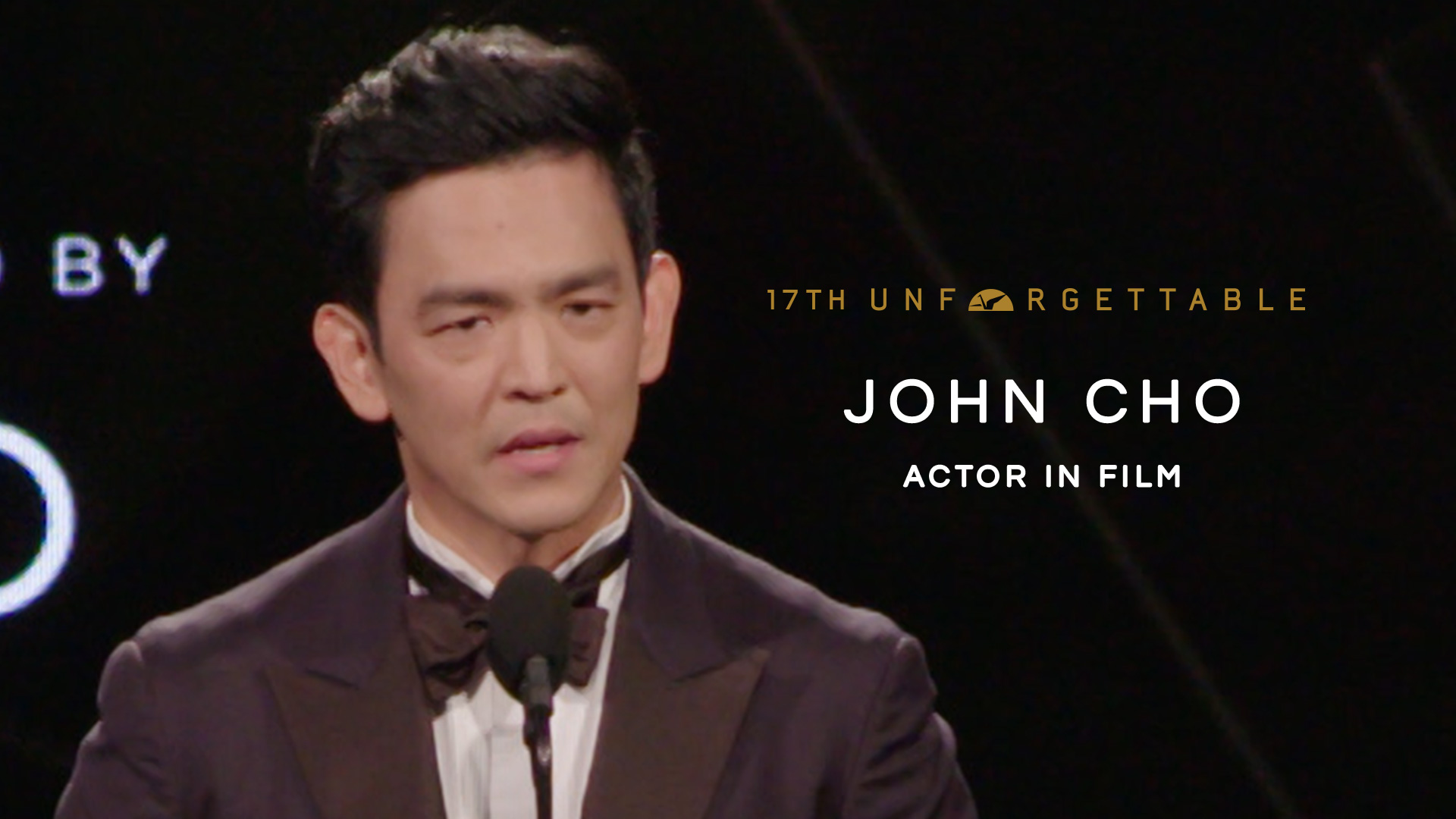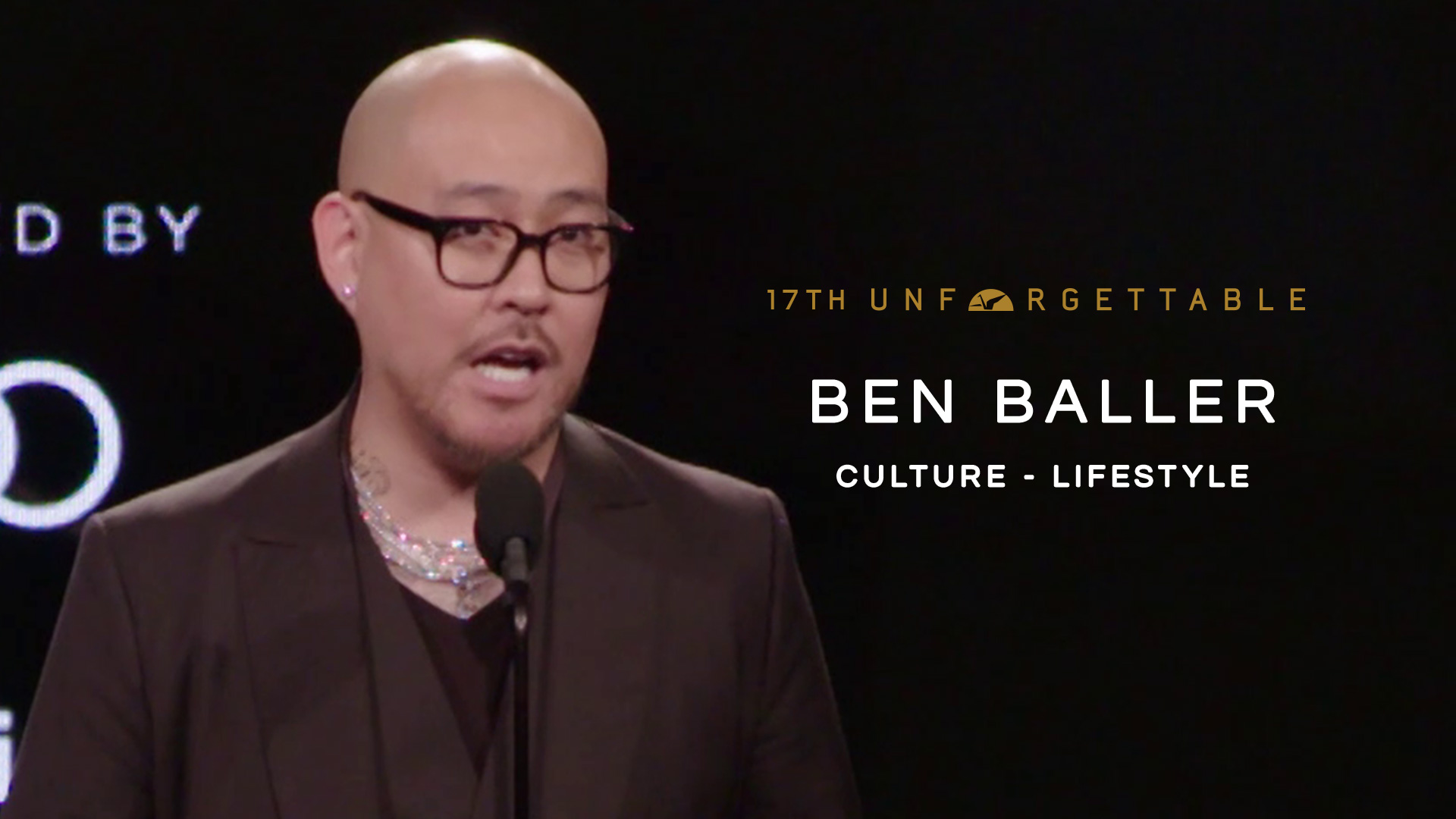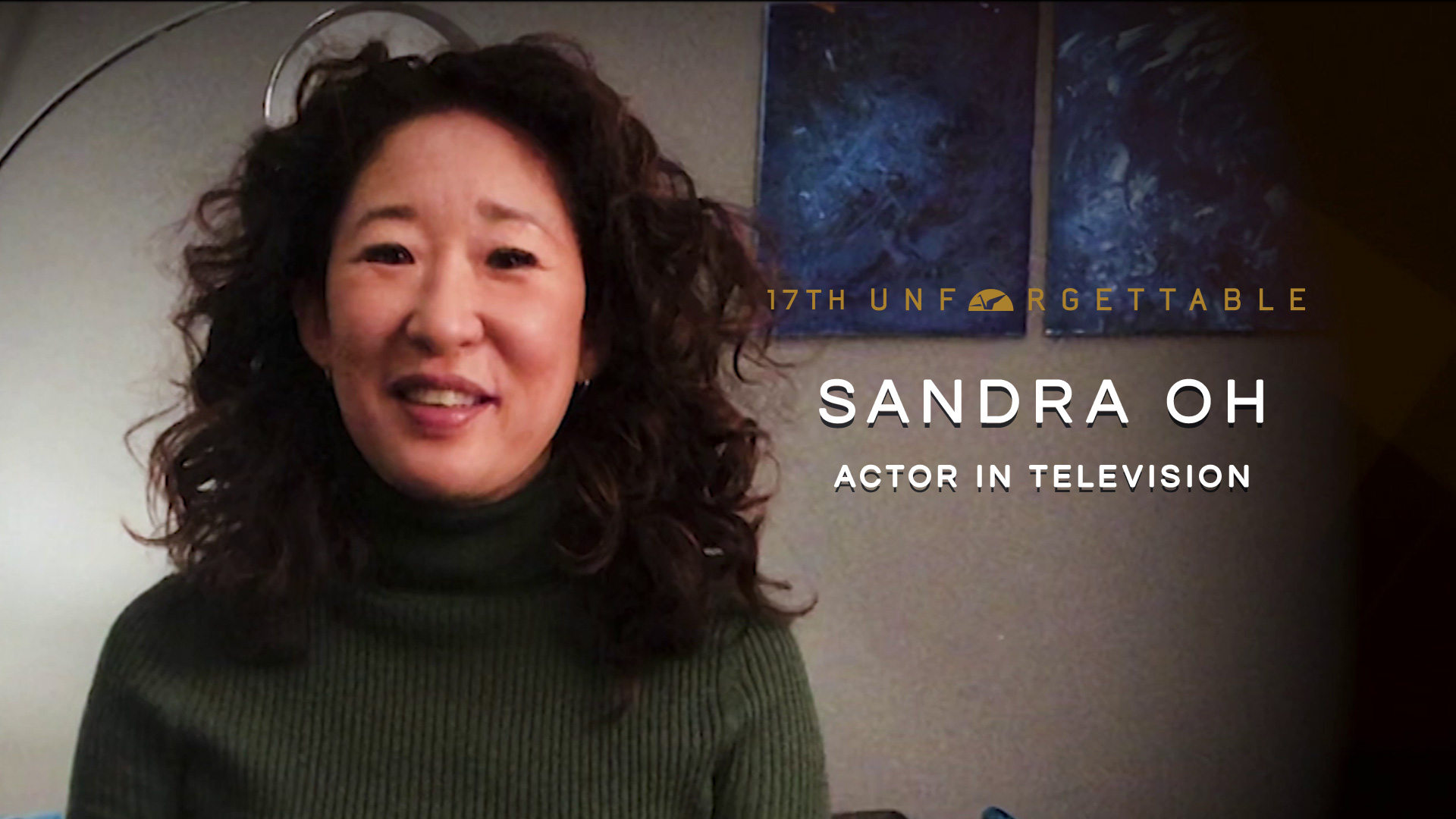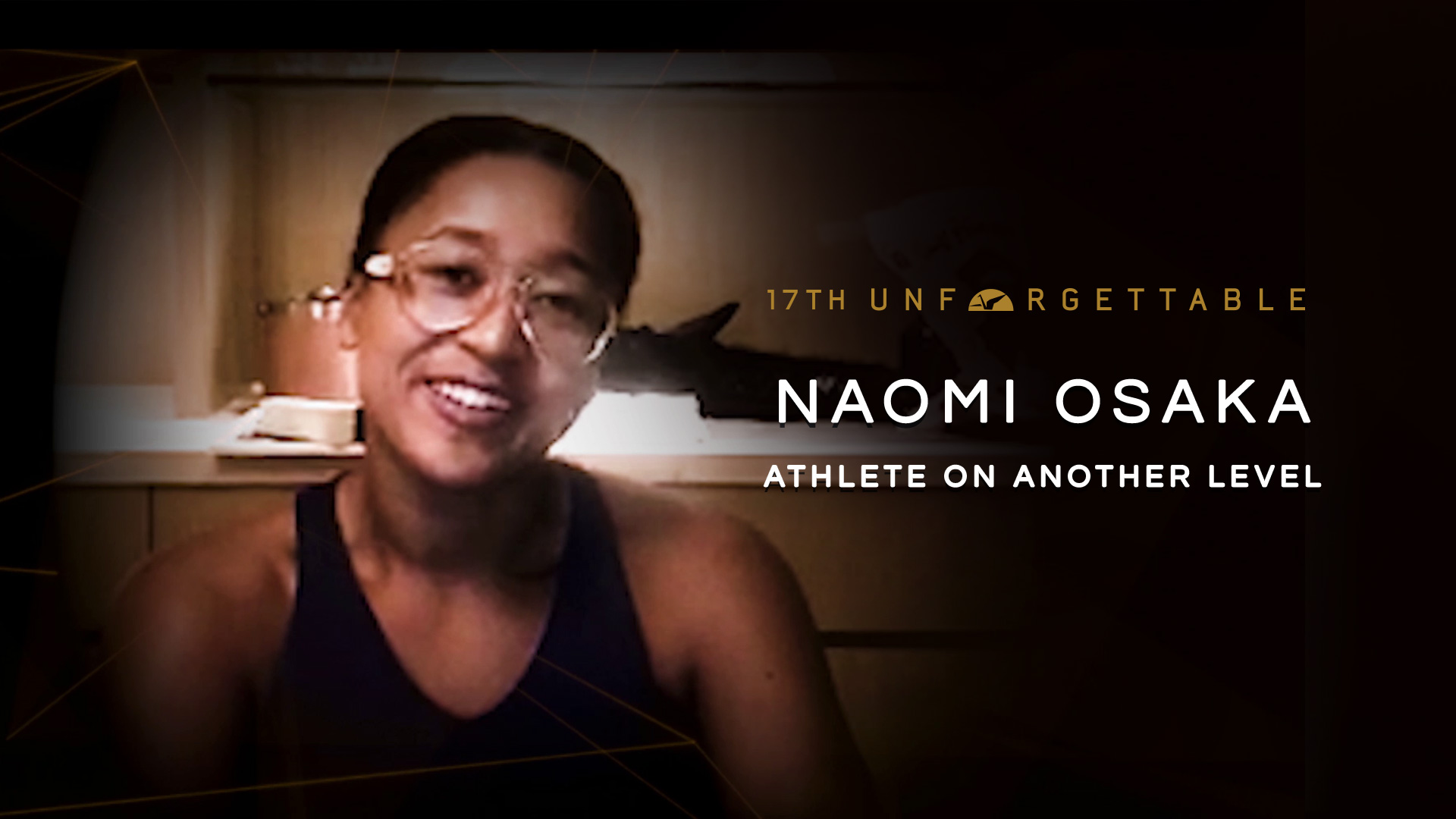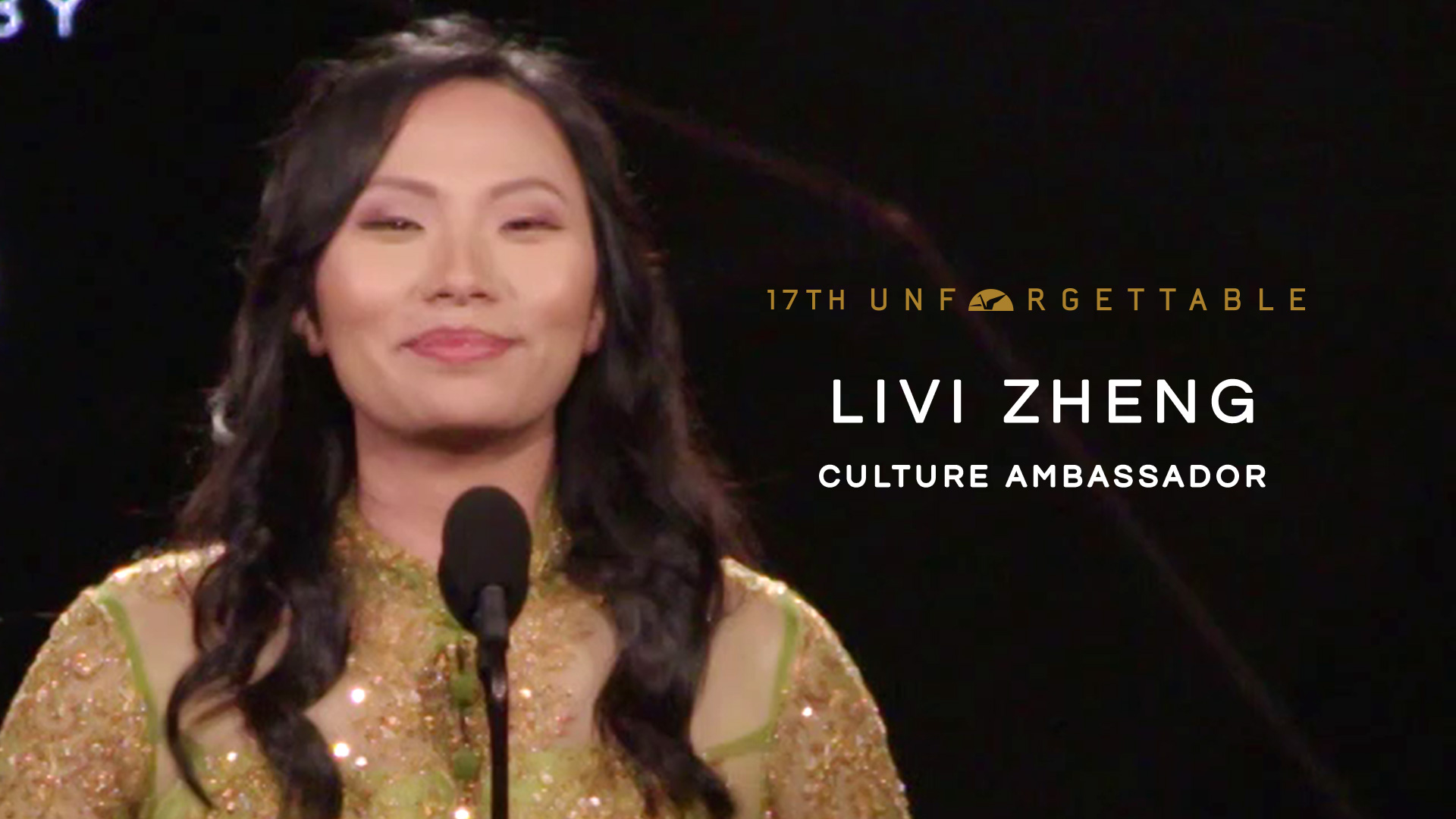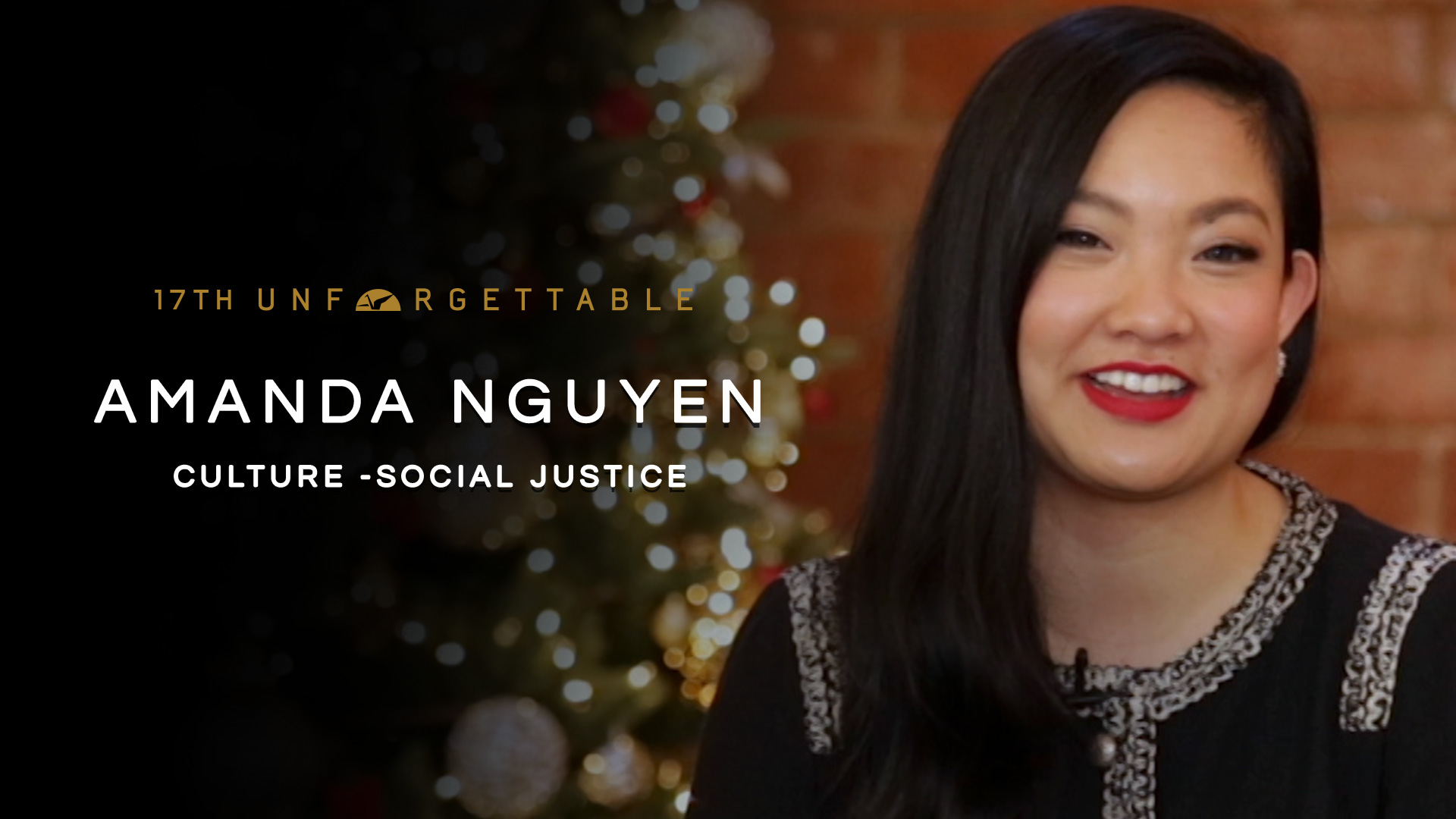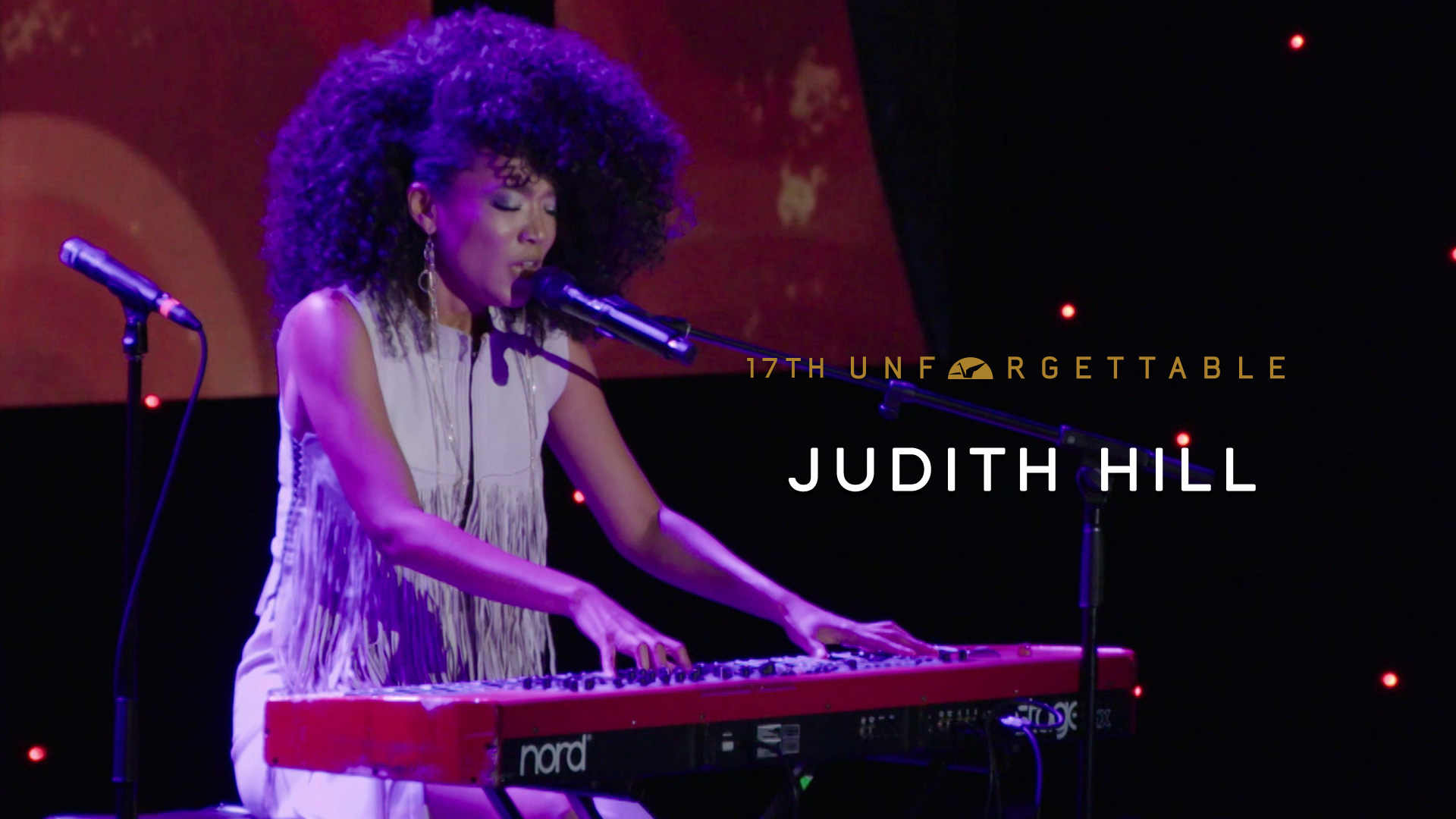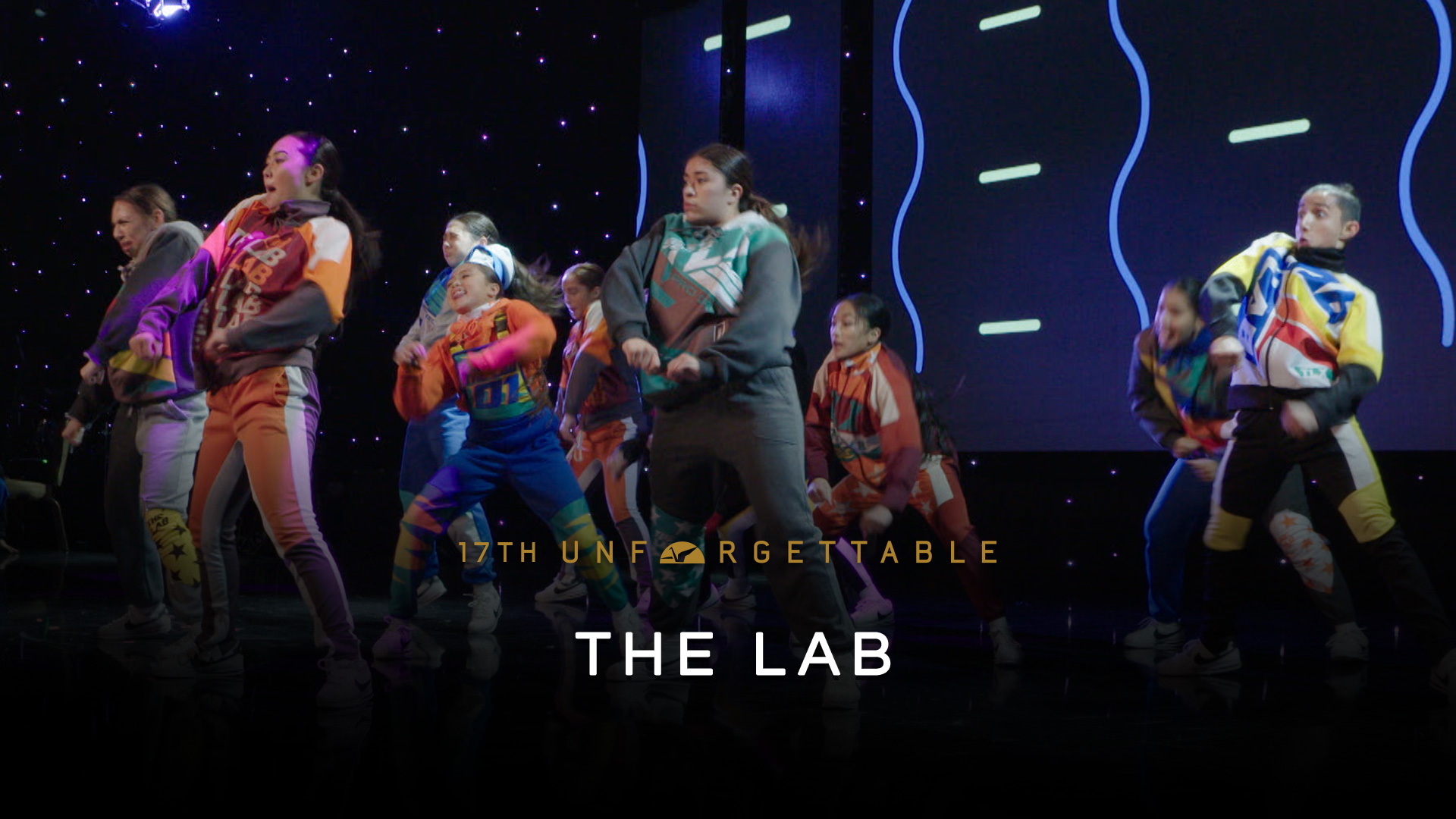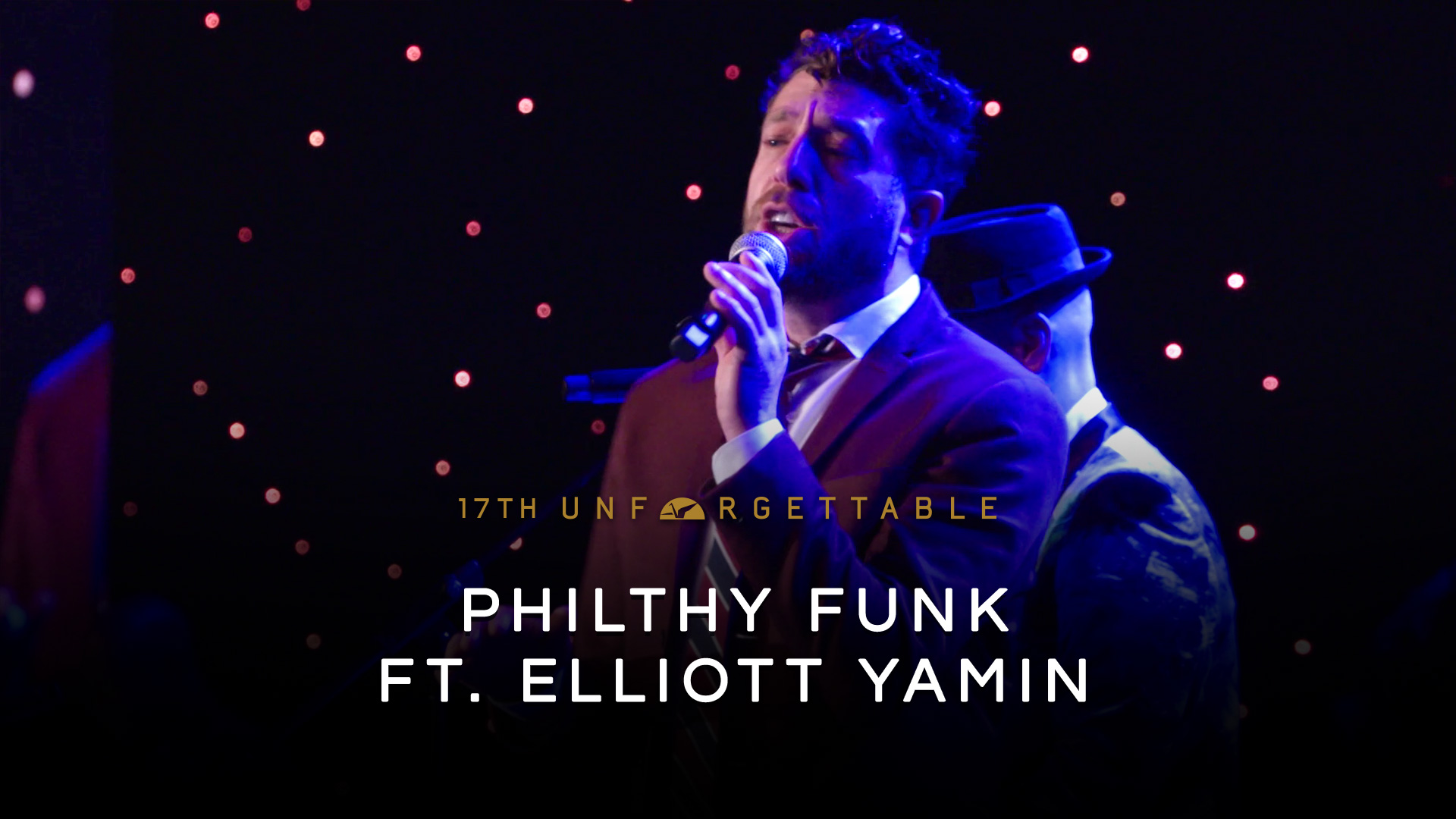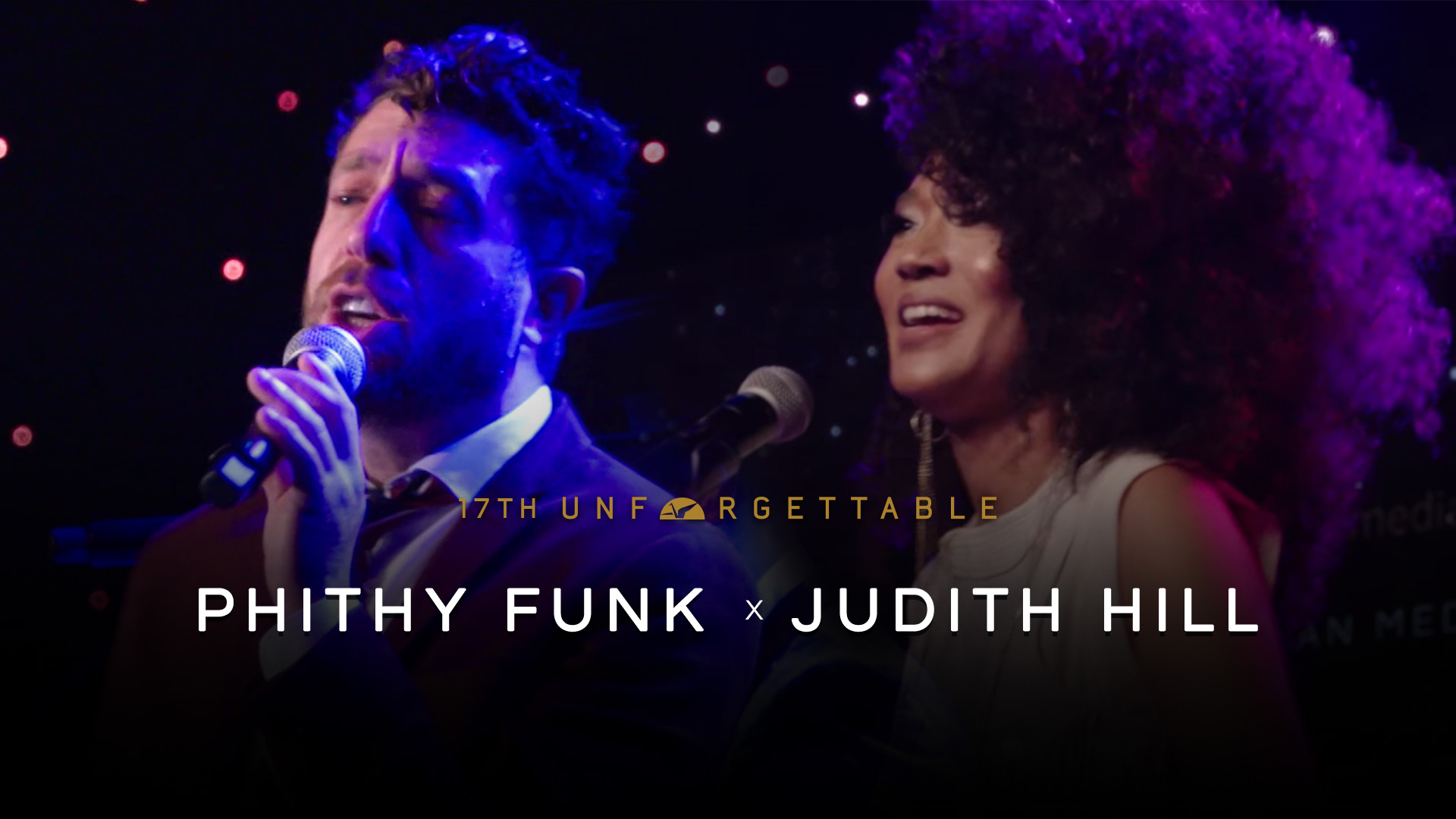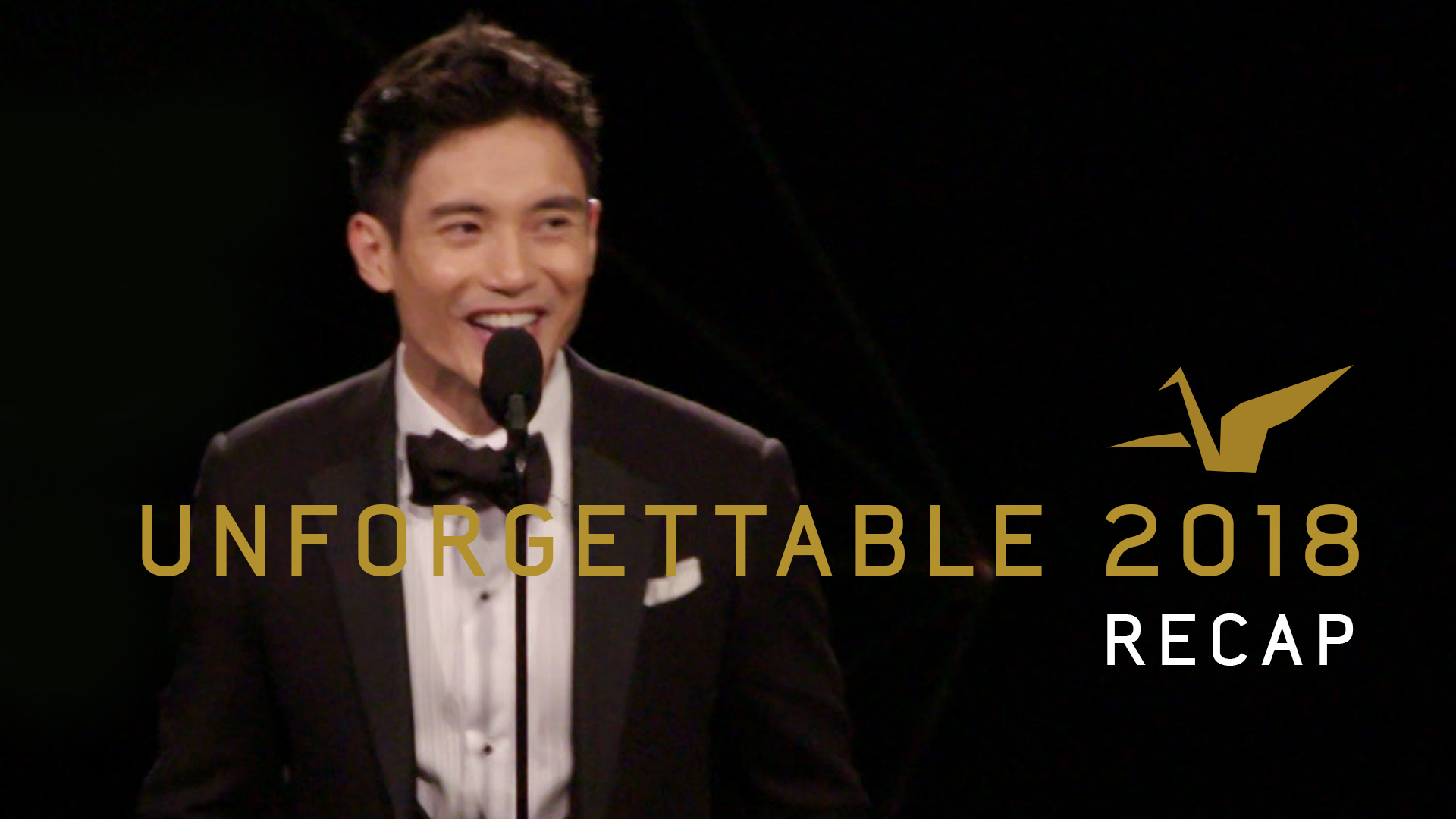 Jon M. Chu
Tan France
Cassey Ho
Crazy Rich Asians
Tina Guo
Lana Condor
Manny Jacinto
John Cho
Ben Baller
Sandra Oh
Naomi Osaka
Livi Zheng
Amanda Nguyen
Judith Hill
The Lab
Philthy Funk
Philthy Funk x Judith Hill
2018 Unforgettable Gala Full Recap
Gallery
loren ipsum
dolor sit amet